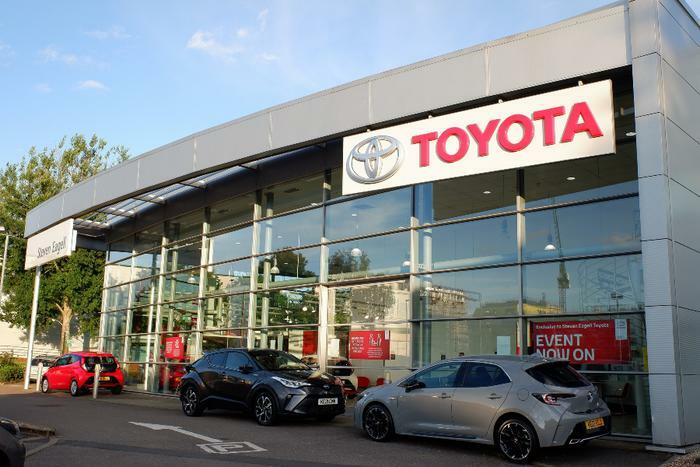 If you never thought you'd see the day when you would have to pay to start your car, then brace yourself. Toyota has announced that car owners will have to sign up for a subscription service if they want to start their car with a key fob. 
The news – originally reported by The Drive and confirmed by a Toyota spokesperson – reveals that if a consumer has a 2018 model year or later Toyota vehicle equipped with Toyota's Remote Connect functions, then the vehicle must be enrolled in a subscription program if the owner wants to use the key fob to start their car remotely. The subscription rate is $8 per month or $80 per year.
"To be clear, what we're talking about is the proximity-based RF remote start system, where you press a button on the fob to start the car while outside of it within a certain distance—say, from your front door to warm up your vehicle in the driveway on a cold morning before you get in," The Drive reported. "Your fob uses radio waves to communicate with the car, and no connection back to Toyota's servers is needed. But the function will not work without a larger Remote Connect subscription."
Subscription is needed after trial ends
Anytime someone buys a new Toyota, they're offered the option of signing up for a trial of Toyota's Connected Services. Those services include emergency assistance, hot spot connectivity, and a feature that allows owners to unlock and start the vehicle from a phone app. 
The catch is that owners who want to continue having access to those services will need to sign up for a subscription after their trial ends. The trial periods reportedly vary based on what features and packages the car owner purchased when they got their vehicle. 
Toyota isn't the only company that is turning to a subscription model. Car and Driver reports that Cadillac requires a subscription if someone wants to use its hands-free Super Cruise driver assistance. Audi also requires a subscription for its Wi-Fi-enabled navigation system, and Tesla drivers must pay $200 per month for access to the company's Full Self-Driving option. 
Subscriptions – no matter what they're for – are here to stay, and they will likely continue to move from one product category to another.