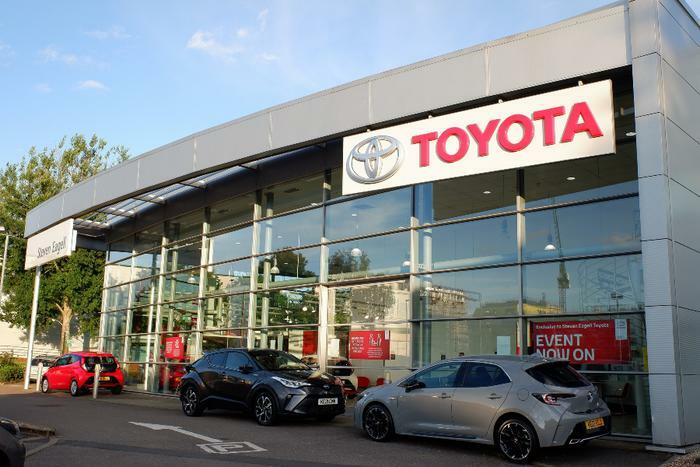 On the heels of capturing first place in electric vehicle sales for the 22nd year in a row, Toyota has announced that it will bring 30 new EVs to market by 2030. The company is committing $70 billion to the project. 
Half of that – $35 billion – is earmarked for the development of a battery electric vehicle (BEV) line-up. That investment alone is a major shift for Toyota. Only months ago, it was a hold-out when 30 countries and six automakers made a commitment to phase out gas-powered vehicles by 2040.
All-electric appears to be the future
Toyota may have been slow to respond when compared to its peers, but its timing is still good. A recent report from BloombergNEF shows that electric vehicle sales keep trending upward: around 5.6 million units in 2021, up from 2.1m in 2019 and 3.1m in 2020. 
Consumers are getting more choices as the field expands. The report said there are now more than 500 zero-emission vehicle models available to buy around the world, up 37% since 2019. However, those who still prefer gas-powered vehicles will still get what they want from Toyota.
"We want to leave all people with a choice, and rather than where or what we will focus on, we will wait a little longer until we understand where the market is going," Toyota CEO Akio Toyoda said at a press conference announcing its BEV initiative. Toyoda said his company was still pursuing a diverse strategy towards carbon-reduction, which will include hybrids and hydrogen-powered vehicles as well.
Toyota starts strong with first all-electric option
The first all-electric vehicle Toyota will present to consumers is the bZ4X – "bz" being short for "beyond zero." Scheduled to go on sale in mid-2022, the bZ will have a manufacturer-estimated range of up to 250 miles for XLE (executive luxury edition) front-wheel-drive models. 
KelleyBlueBook (KBB) said it expects the 2023 Toyota bZ4X electric SUV to have a starting price of around $36,000; that price could extend to around $43,000 depending on what add-ons buyers purchase. Consumers might be able to get a break on those prices if the U.S. government or individual states toss in EV tax rebates.
In his review of the bZ4X, KBB's Nick Kurczewski said the vehicle sports a crossover-meets-wagon look that's similar to the Kia EV6, another electric crossover that consumers will see popping up in showrooms soon.
Gadget lovers will no doubt like the interior of the bZ4X. Kurczewski said the cabin is dominated by a large central touchscreen, plus all the tech needed to power Apple CarPlay, Android Auto, wireless device charging, Amazon Alexa, and a Wi-Fi hot spot.
"Safety is taken into consideration, too," Kurczewski said. "The 2023 bZ4x is the first Toyota vehicle to come standard with the automaker's Toyota Safety Sense 3.0 suite of active driver aids. This includes upgraded versions of existing systems (like pre-collision warning), along with features like low-light cyclist detection, guardrail detection, and daytime motorcyclist detection."