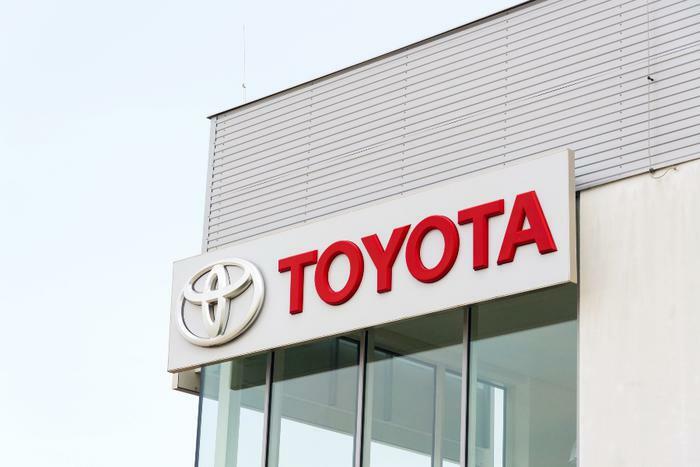 The pandemic-induced computer chip shortage is continuing to wreak havoc on the automotive industry. After taking a bite out of Ford and GM's plans, it's now laying waste to Toyota's production.
The world's largest automaker says it is being forced to reduce its global production by 40% in September -- meaning it will produce 360,000 fewer vehicles than it planned. While Toyota says the rise in COVID-19 cases in Vietnam and Malaysia made the semiconductor shortage worse, the effect is being felt across almost all of its plants, including ones in Japan, North America, China, and Europe.
"It became difficult to secure the necessary volume for several parts, which led to this sudden and large-scale production cut," said Kazunari Kumakura, Toyota's global procurement chief. 
Being felt on the bottom line
Until now, Toyota has been able to withstand the pandemic's impact in areas where many of its peers haven't; in fact, it was able to record profits. But this news is already taking a toll. By midday on Thursday, shares of Toyota stock had fallen by 7.44 points (-4.24%).
"The new cuts could mean rougher seas ahead for all global automakers -- and their shareholders," said The Motley Fool's John Rosevear, suggesting that the global shortage of new vehicles won't end anytime soon or possibly by the end of 2021.
"I think this Toyota news suggests that we should expect automakers' shipments and revenue to remain well below pre-pandemic levels for a while longer -- certainly beyond the end of 2021."
Impact on consumers
The chip shortage is causing a yin and yang effect that's comparable to what we're seeing in the housing market. It's a good time to be a seller, but it's not great if you're a buyer. 
"In short, waiting lists are getting longer, and some vehicles are being built with different electronic systems in order to keep production lines running. If you're looking to jump waiting lists by buying used, prices are on the rise as the used car market becomes stronger," said automobile valuation analyst Curtis Moldrich.
Prices are on the rise for used cars as the chip shortage rages on, especially for low-mileage, recent model cars in good condition. According to the U.S. Bureau of Labor Statistics, the cost of used cars and trucks rose 41% from July 2020, to July 2021.