---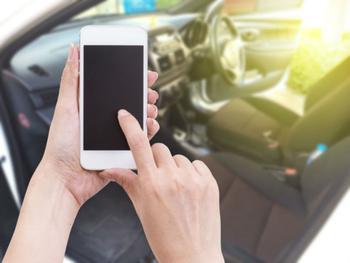 Ride-sharing has exploded in popularity over the past couple of years, and many carmakers are looking for more ways to get in on the action. This past Friday, Toyota announced that it would be investing $10 million in car-sharing service Getaround – a San Francisco-based start-up.
At the time, details of the investment were not made transparent, but now new information has been released about how the carmaker plans to integrate with the ride-sharing company. According to a report from the Detroit Free Press, Toyota will begin testing a keyless system next year that allows consumers to unlock and use Getaround vehicles by using their smartphones.
The Smart Key Box system will work by sending codes to Getaround users that they can use to unlock a smart key box that is installed in participating vehicles. The codes will be verified by Bluetooth when the user gets close enough to the car they're using.
Getaround has been considered by critics to be a true peer-to-peer car sharing service. Owners can rent out their vehicle to other users, usually charging as little as $5 per hour, and receive a portion of the fee as compensation. The service has attracted 300,000 users and has been operating in San Francisco, Chicago, Washington D.C., and other U.S. cities since 2013.
Toyota plans to begin testing its new Smart Key Box system as early as January in San Francisco, though only Lexus and Toyota Prius models on Getaround will be outfitted with the devices at first. If the initial tests are successful, then Toyota may go on to use the system in Japan for an unmanned car rental business.
The carmaker also has plans for a system that will allow owners to send income made from the car-sharing service directly to Toyota Financial Services to make lease payments, making it possible for the company to sell and lease more of its vehicles. 
---