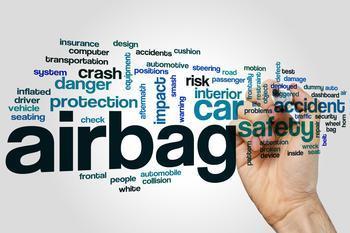 Toyota is adding approximately 1.3 million vehicles to the series of recalls it has been conducting in connection with Takata airbag inflators.
The recalled vehicles are equipped with front passenger airbag inflators containing a non-desiccated, phase-stabilized ammonium nitrate propellant. A defect related to motor vehicle safety may arise in the inflators due to propellant degradation occurring after prolonged exposure to high absolute humidity, high temperatures, and high temperature cycling.
Activation of a non-desiccated ammonium nitrate inflator with degraded propellant may result in an airbag inflator rupture. If a defective airbag inflator ruptures, it may cause sharp metal fragments to pass through the airbag and spray directly at the driver and passengers, increasing the risk of serious injury or death.
The following vehicles are being recalled:
model year 2010-2016 4Runners
model year 2010-2013 Corollas
model year 2010-2013 Matrixes
model year 2011-2014 Siennas,
model year 2010-2015 Scion XBs,
model year 2010-2012 Lexus ES 350s
model year 2010-2017 Lexus GX 460s
model year 2010-2015 Lexus IS 250Cs
model year 2010-2015 Lexus IS 350Cs
model year 2010-2013 Lexus IS 250s
model year 2010-2013 Lexus IS 350s and
model year 2010-2014 Lexus IS-Fs.
What to do
Depending on the vehicle model, Toyota and Lexus dealers will replace either the front passenger airbag inflator or airbag assembly at no cost to owners.
Owners of all involved vehicles will receive direct notification starting in late January 2019.
Owners may contact Toyota customer service at (800) 331-4331and Lexus customer service at (800) 255-3987.