---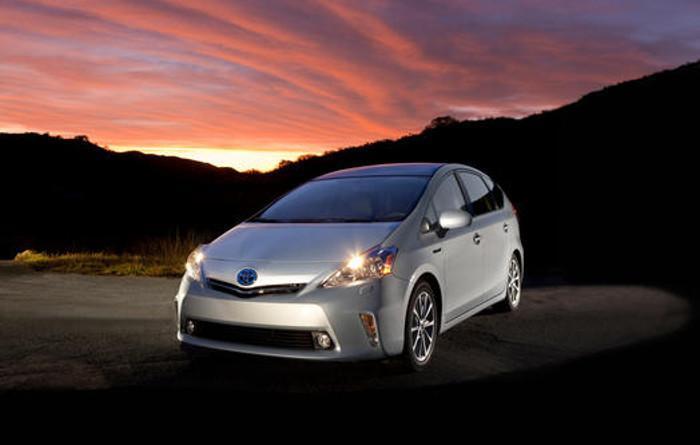 Tesla fanboys became incoherent when a software update was described as a recallbut guess what? Toyota is preparing to recall nearly two million of its flagship Prius hybrids worldwide to correct a software glitch and no one is arguing with the terminology.
The software's current settings could result in higher thermal stress in certain transistors, possibly damaging them. If this happens, various warning lights will illuminate and the vehicle can enter a failsafe mode, Toyota said, adding that "in rare circumstances, the hybrid system might shut down while the vehicle is being driven, resulting in the loss of power and the vehicle coming to a stop."
In the United States, the recall will affect about 700,000 model year 2010-2014 Prius vehicles and, combined, approximately 260,000 model Year 2012 Toyota RAV4, 2012-2013 Toyota Tacoma, and 2012-2013 Lexus RX 350.
Skid control
Toyota will update the motor/generator control ECU and hybrid control ECU software on certain model year 2010-2014 Prius vehicles.
Toyota will also update the skid control ECU software on certain 2012 Toyota RAV4, 2012-2013 Toyota Tacoma, and 2012-2013 Lexus RX 350 models in order to address an electronic circuit condition that can cause the Vehicle Stability Control, Anti-lock Brake, and Traction Control functions to intermittently turn off. If these systems are off, standard braking operation remains fully functional, the company said.
Toyota said it has received no reports of accidents or injuries associated with either condition.
As part of these recalls, owners of affected vehicles will receive a software update free of charge. Owners will be notified by first class mail when the software updates are available at their dealers.
What to do
Customers can get more informatio at www.toyota.com/recall or by calling the Toyota Customer Experience Center at 1-800-331-4331. Lexus customers can visit www.lexus.com/recall or call the Lexus Customer Satisfaction Center at 1-800-25-LEXUS (1-800-255-3987).
As always, customers should either use the contact information above or wait to receive their recall notice by mail. Dealers will not have specific information until the recall campaign begins.
---