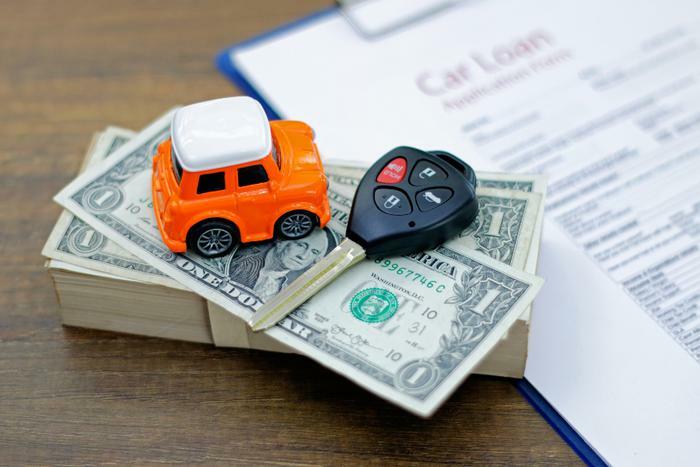 Car and truck prices, both new and used, continue to move higher because of vehicle shortages caused by the COVID-19 pandemic. For that reason, automotive experts suggest that consumers pay close attention to how well a vehicle holds its value.
When it comes to brands, the experts at Kelley Blue Book (KBB) say it's hard to go wrong with a Toyota or its luxury brand Lexus.
You may know that a new car is worth thousands less the moment you purchase it, but some brands and models lose more money over time than others. In its analysis of the 2022 model year, KBB puts Toyota on top in this metric. To reach that conclusion, it projected retained value through the first five years of ownership.
"Toyota and Lexus, respectively, are the best vehicle brand and luxury brand for 2022 in terms of the highest average projected resale value across their full lineups," said Janice Yoell, senior manager of valuations for Kelley Blue Book. 
Consumers tend to agree
Consumers posting reviews of Toyota at ConsumerAffairs tend to agree. The brand earns 4.2 stars in our 5-star rating system. Lawrence, of Florence, Ariz., told us that he's driven Chevys, Fords, and Nissans but always comes back to Toyota for its value and reliability.
"Toyota is incredible for what you pay, as long as you take care of it maintenance-wise," Lawrence wrote in his review.
"You can very easily run it for 300,000 to 500,000 miles, which is why I buy them, I got 350,000 miles out of my last Corolla and now I have a Tacoma that has 130,000 miles and still runs great and along with that everything still works on the truck."
Trucks and SUVs retain more value
When it comes to individual models, Honda and Subaru also make a strong showing. When judged on its ability to retain value, the Honda Civic leads the compact category, while the Honda Accord is the top midsize sedan.
The Subaru Crosstrek leads the subcompact SUV category, with the Forrester leading the compact SUVs and the Outback holding the most value in the mid-size SUV group.
"Trucks and SUVs continue to dominate among the top 10 vehicles, including a brand-new Best Resale Value Award winner this year with the Ford Maverick compact pickup – which also was named Best New Model for 2022 by Kelley Blue Book," Yoell said. "It's also notable that an electrified vehicle – the Tesla Model X – is among the top 10, another indication of how electrified vehicles are becoming more mainstream in today's marketplace."
Even though used car prices have risen in the last year, KBB says that trend may end with the pandemic. It says the average 2022 model year vehicle will only retain about 43% of its original value after a five-year ownership period. If you do the math, that means a $45,000 new car today will only be worth somewhere close to $19,350 after five years.