---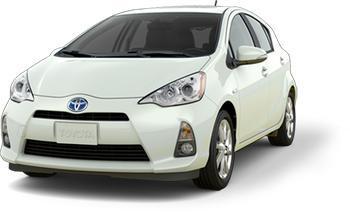 There are wireless chargers for smartphones, so why not for cars? That seems to be the thinking at Toyota, which will begin testing a wireless battery-charging system for plug-in hybrids next year.
And Toyota executives say that's not all. The next Prius will get significantly better fuel mileage in a package that's described as lighter and more compact.
Company officials held a press briefing in Ypsilanti, Mich., today to give reporters a look at what's on their agenda for the next few years, Automotive News reported.
"The performance of this next generation of powertrains will reflect significant advances in battery, electric motor and gas engine technologies," said Satoshi Ogiso, managing officer of Toyota Motor Corp. But Ogiso said that while the hybrid components will be shrinking, the size of the vehicle itself won't change.
Fuel economy is also expected to improve from its current 50 miles per gallon perhaps reaching 55 mpg, which would be a ten percent improvement.
Ogiso said Toyota's next generation of batteries will have higher energy density. While the next generation is likely to be lithium-ion and nickel-metal-hydride, future batteries will likely be based on solid state, lithium-air and magnesium, he said.
Prius is the leader in conventional gas-electric hybrids but Toyota trails GM, Nissan and Tesla in fully-electric cars.
---