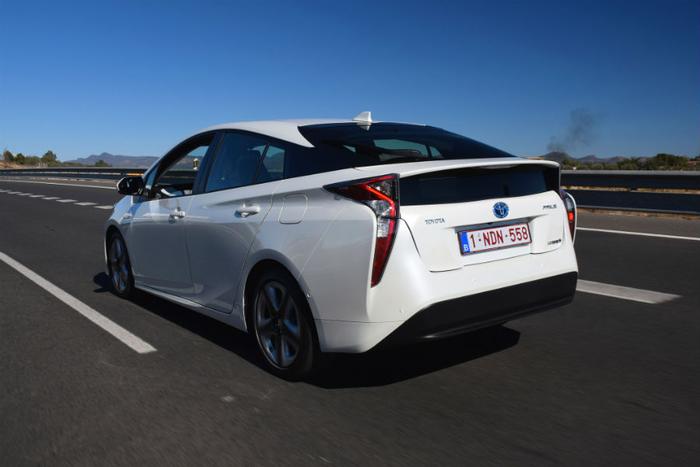 Southern California Toyota dealer Roger Hogan, who is refusing to sell over $1 million worth of Prius cars he says are unsafe to drive, recently met with federal regulators and a senator in hopes that they will open a new investigation into the auto company and the defect he describes as "sudden deceleration."
Toyota in 2014 issued a recall on 800,000 of its Toyota Prius vehicles after consumers reported that the cars had suddenly stalled out on the road, a defect linked to the cars' inverters burning out. To fix the problem, Toyota instructed dealerships to adjust the software in the cars' computers.
But Hogan says that consumers continued to show up at his dealership with complaints that their vehicles suddenly stalled, even after their cars had been "fixed' with the software adjustment. That's because Toyota is avoiding replacing the cars' inverters, the more expensive but correct remedy to repair the defect, as Hogan charges in a $100 million lawsuit he filed against Toyota.
Preparing for an investigation
At least one crash has been linked to a Prius that suddenly died on the road and numerous other drivers have come forward with frightening stories about driving on the highway when their cars stopped without warning. Hogan characterizes the problem as a "ticking time bomb."
Earlier this month, Hogan met with the general counsel for the National Highway Traffic Safety Administration (NHTSA) and Sen. Jerry Moran (R-Kan), chairman of the Senate Commerce Subcommittee on Consumer Protection, in hopes of holding "Toyota accountable for a $14 billion consumer safety fraud," he says.
"We met with NHTSA and with Senator Moran last week in DC, presented both with physical evidence of post remedy inverter failure that we have seen in our two dealerships in Southern California," Hogan says in a statement to ConsumerAffairs. "NHTSA said they are in the process of preparing for a full investigation and Senator Moran let us know he is closely looking at hearings with the full Committee."
Spokespeople for NHTSA and Moran have not yet returned inquiries about the meeting. Toyota has responded to Hogan's safety warnings with a lengthy statement accusing him of having a professional grudge against the company.