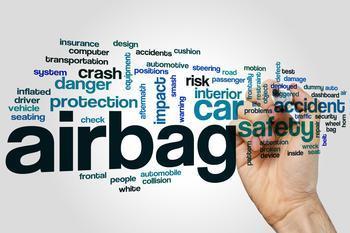 Toyota is conducting the final phase of the safety recall involving Takata airbag inflators.
The recall involves approximately, 928,000 including:
Model year 2003-2013 Corollas,
Model year 2009-2010 Corolla Matrixs,
Model year 2008-2012 Scion xBs,
Model year 2002-2007 Sequoias,
Model year 2011-2013 Siennas,
Model year 2010-2016 4Runners,
Model year 2004-2005 RAV4s,
Model year 2003-2006 Tundras,
Model year 2007-2012 Yaris,
Model year 2007-2012 Year Lexus ES 350s,
Model year 2010-2017 Lexus GX 460s,
Model year 2006-2012 Lexus IS 250/IS 350s,
Model year 2010-2015 Lexus IS 250C/IS 350Cs,
Model year 2008-2009 Lexus IS Fs and
Model year 2002-2010 Lexus SC 430s.
The recalled vehicles were repaired under a previous Takata airbag inflator recall with non-desiccated phase stabilized ammonium nitrate front passenger or driver airbag inflators produced by Takata, because final remedy inflators were not yet available.
This is known as a "like for like" repair. The previously installed inflators will now be replaced by inflators produced by other suppliers.
What to do
Toyota will notify owners and, depending on the vehicle model, dealers will replace the front passenger or driver airbag inflator, or the airbag assembly at no cost to owners.
The recall is expected to being in mid-December, 2019.
Owners may call Toyota at (800) 331-4331 or Lexus at (800) 255-3987