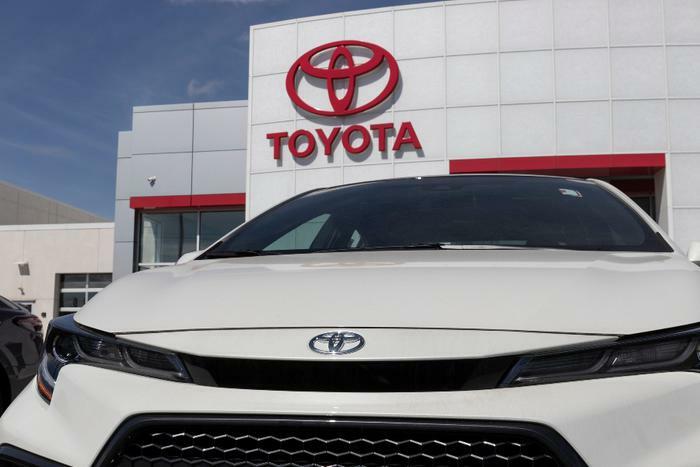 Tesla, General Motors, and Ford have grabbed all the electric vehicle (EV) headlines lately, but Toyota is staking out its claim to a piece of the action.
The Japanese automaker has announced an investment of approximately $3.4 billion in U.S. production of EV batteries between now and 2030. The funds will be used to develop and localize the production of batteries to power EVs.
One component of the plan is the establishment of a new company that will partner with Toyota Tsusho to build a new plant in the U.S. that will employ about 1,750 people. Production could start in 2025.
"Toyota's commitment to electrification is about achieving long-term sustainability for the environment, American jobs, and consumers," said Ted Ogawa, the CEO of Toyota Motor North America. "This investment will help usher in more affordable electrified vehicles for U.S. consumers, significantly reduce carbon emissions, and importantly, create even more American jobs tied to the future of mobility."
Toyota continues to invest in electric vehicles
Toyota is no newcomer to EVs. To date, the automaker has turned out 18.7 million EVs worldwide and 4.5 million in the U.S. While electrified vehicles already account for nearly 25% of Toyota's U.S. sales volume, that number is expected to rise to nearly 70% by 2030.
Toyota produced an EV version of its popular SUV, the RAV4, until it was discontinued in 2014. The first generation of the RAV4 EV was sold to consumers in California. The second generation was limited to fleet sales within the U.S.
Toyota also pioneered the hybrid engine, introducing the Toyota Prius in 1997. The electric motor that is recharged by a small gasoline engine while being driven circumvents the range limitations of all-electric vehicles and has proven popular with consumers.
Jolanda, of Sioux Falls, S.D., bought her Prius because of Toyota's reputation and believes the car has saved her money over the last five years.
"The amount of money that you save on gas alone definitely justifies the slightly higher price point," Jolanda wrote in a ConsumerAffairs post. "And for me, that was really important. Although it can obviously fluctuate a bit on driving habits, amount of miles driven, etc., the fuel efficiency is really good."
Toyota isn't the only carmaker investing in EV technology. Stellantis -- the parent company of Jeep, Dodge, and Ram -- is partnering with LG to produce lithium-ion battery cells and modules. The plant will be in the U.S. at a yet-to-be-determined location. It will produce batteries to power U.S-built EVs beginning in 2024.