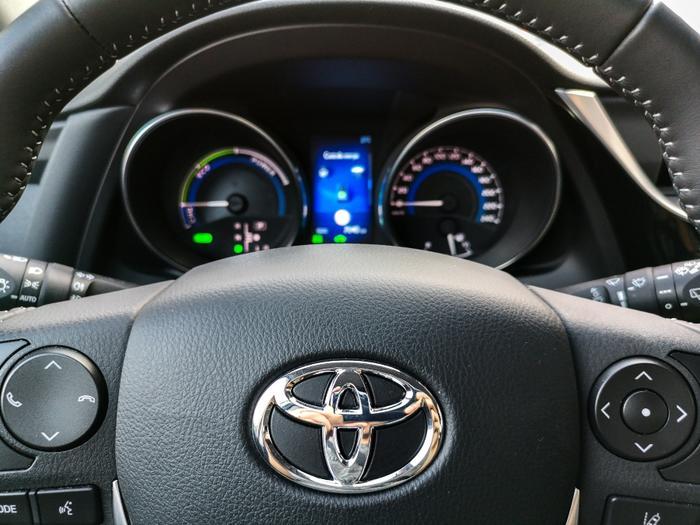 Toyota is recalling nearly 2.9 million vehicles to address an airbag issue. However, it has nothing to do with the ongoing Takata airbag recalls to replace exploding inflators.
The safety recall involves:
2011-2019 Model Year Corolla

2011-2013 Model Year Matrix

2012-2018 Model Year Avalon

2013-2018 Model Year Avalon Hybrid vehicles
Toyota says the recalled vehicles may be equipped with an electronic control unit (ECU) from a specific supplier. The device is designed to receive signals from crash sensors and deploy the airbags and seat belt pretensioners.  
The issue lies in the ECU. It may not have adequate protection against certain electrical noise that can occur in certain crashes, such as severe underride crashes. If that should happen, the airbags might not deploy and the seatbelts might not retain adequate tension. Needless to say, that could pose a risk to vehicle occupants.
The National Highway Traffic Safety Administration (NHTSA) is investigating to determine if the defect is responsible for any deaths.
Toyota says dealers can fix the issue by installing a noise filter between the airbag control module and its wire harness. The company says dealers may also inspect the ECU to determine if the noise filter is necessary before installing it.
If your vehicle is subject to the recall, you will receive a letter from Toyota by mid-March. Consumers may also visit Toyota.com/recall or nhtsa.gov/recalls and enter their Vehicle Identification Number (VIN) or license plate information.  
Honda recall
Honda is recalling about 2.7 million vehicles in the U.S. and Canada that are equipped with Takata airbag inflators, but they are not the same ones that have killed vehicle occupants by exploding. 
The Honda recall mostly affects Acuras. The company says older models from 1996 through 2003 might have defective Takata airbag inflators that could have been produced without the "appropriate seals" needed to deploy properly.
Honda owners can enter their vehicle information here to see if they are affected by the recall.