---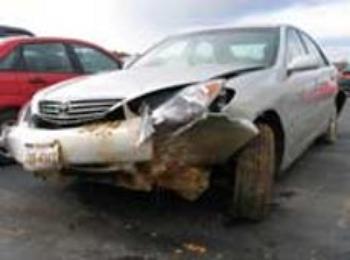 Calling it a "significant step forward," Toyota said it will pay more than $1 billion to settle lawsuits growing out of unintended acceleration incidents. About 16 million owners of Toyota, Lexus and Scion vehicles will be eligible for payments and safety updates to their cars.
The settlement is one of the largest ever in an automotive lawsuit, according to Steve W. Berman, one of the lead plaintiff lawyers. U.S. District Judge James Selna must still approve the terms of the settlement.
Just last week, Toyota agreed to pay $17.35 million -- the maximum fine allowable under the law -- in response to a federal agency's assertion that the automaker failed to report a safety defect to the federal government in a timely manner. It's the single highest civil penalty amount ever paid to the National Highway Traffic Safety Administration (NHTSA) for violations stemming from a recall.
Toyota paid nearly $50 million in fines in the U.S. in 2010 and millions more conducting recalls and fighting lawsuits, most of them related to alleged incidents of unintended acceleration.
In May 2011, a panel of experts appointed by the automaker said it hadn't done enough to address the safety problems that have plagued the company and its customers.
The panel, headed by former U.S. Transportation Secretary Rodney Slater, said the recalls of more than 10 million vehicles since 2009 were largely attributable to Toyota's centralized decision-making process and the company "skepticism and defensiveness" towards consumers.
"Step forward"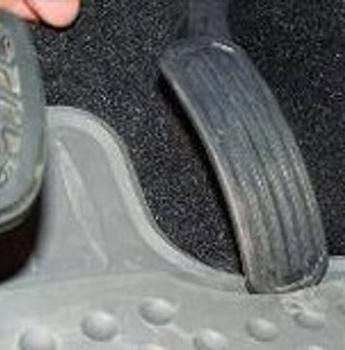 As is usual in such cases, the company issued a statement saying it decided to settle to spare the expense and distraction of a lengthy trial, neglecting to add the possibility that it might have lost had the case gone to trial.
"This agreement marks a significant step forward for our company, one that will enable us to put more of our energy, time and resources into Toyota's central focus: making the best vehicles we can for our customers and doing everything we can to meet their needs," said Christopher P. Reynolds, group vice president and general counsel, Toyota Motor Sales, U.S.A, and chief legal officer, Toyota Motor North America. "In keeping with our core principles, we have structured this agreement in ways that work to put our customers first and demonstrate that they can count on Toyota to stand behind our vehicles."
Toyota recalled millions of vehicles over the last few years to correct problems linked to reports of sudden, unintended acceleration. The company has denied its electronic throttle system was to blame, a position supported by most safety regulators but contested by owners of cars involved in accidents.
In some, but not all, models, a floor mat that could slide forward and interfere with control pedals was blamed for the problem.
"This was a difficult decision – especially since reliable scientific evidence and multiple independent evaluations have confirmed the safety of Toyota's electronic throttle control systems," Reynolds said. "However, we concluded that turning the page on this legacy legal issue through the positive steps we are taking is in the best interests of the company, our employees, our dealers and, most of all, our customers."
More information
Reynolds said that if the settlement is approved by the court, Toyota will launch a "new customer-support program that will provide prospective supplemental coverage for certain vehicle components and will retrofit additional non-hybrid vehicle models subject to the floor mat recall with a free brake override system (BOS) to provide an added measure of confidence." Toyota also said it would offer cash payments to eligible customers who sold or turned in their leased vehicles in a period during 2009-2010, as well to some other owners.
For more information on the economic loss settlement, consumers are asked to visit www.toyotaelsettlement.com or call 877-283-0507.
---