---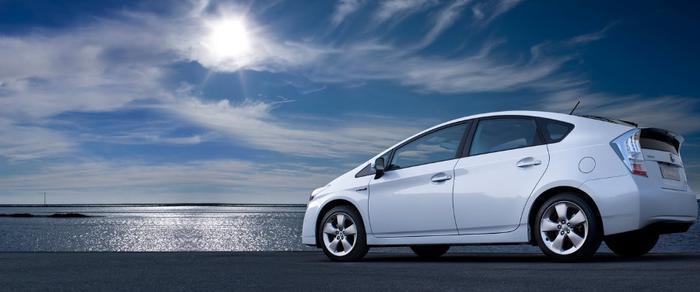 There was a time when Southern California was where car companies longed to be. The state had great freeways, pleasant weather and, most important, its drivers were quick to adopt the latest innovations in car culture, which then spread to the rest of the country. Besides, California is closer to Asian markets than Detroit.
All of that is still true but the Golden State also scores near the top in cost of living and taxation. It has the toughest air quality laws in the nation and generally regulates and taxes businesses of all kinds much more aggressively than most other major states.
Then there's Texas. The weather's not always so great and the drivers are still heavily into pickup trucks. But there are plenty of advantages, as outlined by a Toyota executive quoted by Automotive News today as it reported Nissan's blockbuster decision to pack up and move its headquarters from the Los Angeles suburb of Torrance to Plano, Texas: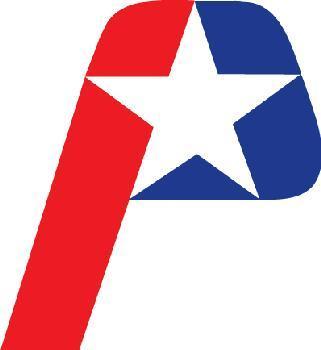 Zero state income tax, lower housing costs, and a relatively strong quality-of-life index. The cost of living is 39 percent lower in Plano than in Torrance. It has ranked highly in "best places" and "safest cities" ratings conducted by CNN and Forbes.

Plus, in Toyota's favor, Forbes ranked Texas the seventh-best state for business, with the top-ranked business climate. Texas labor laws also are more favorable, with less red tape.
Rumors about Toyota's move began circulating last week, when it was thought that part of the 3,000 employees at the company's Torrance, Calif., locations would be moved.
Jaws dropped today when the official announcement came that allof the Torrance jobs were moving to Plano, just north of Dallas, along with 1,000 engineering employees in Kentucky and an unknown number of New York workers.
One Toyota
The goal, said Toyota North America CEO Jim Lentz, is to bring better coordination to all aspects of Toyota's operations:
"Currently, we're operating as multiple affiliates in a connected-but-independent way. In other words, we still have silos, and that's slowing our decision-making processes. Our goal is to become not a group of dedicated affiliates, but one company -- One Toyota."
Toyota executives said the goal was to find a new location in a state that did not have any current Toyota operations, meaning that California never had a chance of keeping Toyota.
Toyota joins Nissan in bidding farewell to California's beaches. Nissan pulled up stakes and left in 2006, moving its operations to Nashville, Tenn. Honda USA, also headquartered in Torrance, has moved some of its operations from California to Ohio in recent years.
Hyundai and Kia remain in California, with headquarters and design facilities in Irvine.
European automakers are generally clustered along the East Coast, which is, after all, closer to Europe. Volkswagen moved its U.S. headquarters to a Northern Virginia site near Dulles International Airport a few years ago.
No longer a trend-setter?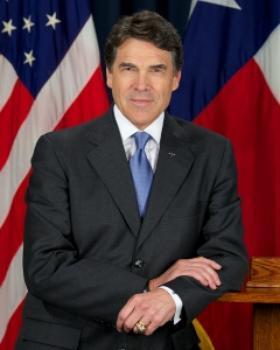 One reason automakers gave for setting up shop in Southern California years ago was that they wanted their stylists to be closer to the trend-setting populace. Does today's announcement mean California is no longer America's trend-setter.
We don't know and, frankly, had expected Gov. Rick Perry to enlighten us. But while there was no statement from him by midday, Perry has not been shy in the past about tweaking California, boosting Texas pro-business climate and low cost-of-living as an enticement to West Coast employers.
"Texas has taken an approach that is as simple as it is revolutionary: put people - employers and employees alike - in the best possible position to succeed, and then get out of the way," Perry says on the state's website. "The Texas approach is based on our state's traditional belief in the powers of personal freedom, personal empowerment, and personal responsibility. It's an approach that produces results that speak for themselves."
Here's a chart from Perry's office that the state has been using to tout its business-friendly climate: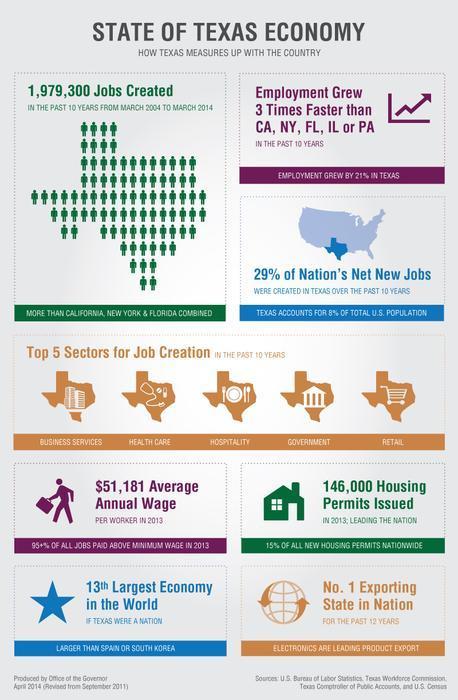 ---