---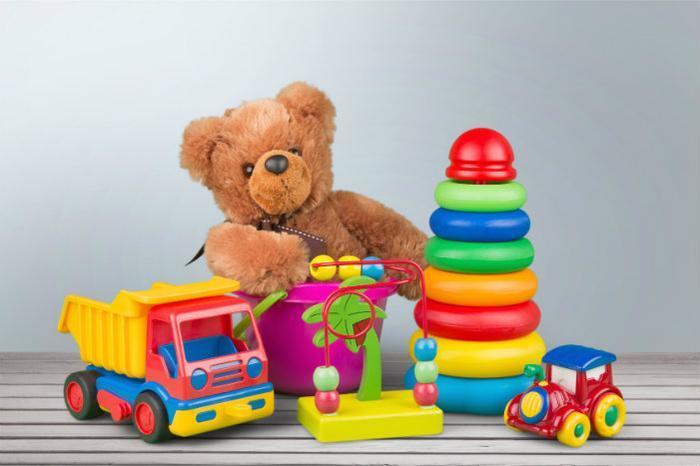 Every year about this time, the non-profit consumer group U.S. PIRG casts a wary glance at the toys piled high on store shelves, warning that many of them pose grave risks to unsuspecting children.
This annoys toymakers to no end, so this year the toymakers tried to get ahead of the story by issuing denials and rejoinders before the annual "Trouble in Toyland" report was even released. 
"Each holiday season, a small group of non-governmental organizations seek to generate publicity and donations for themselves by needlessly frightening parents during an otherwise joyful time of year," said Steve Pasierb, President & CEO of the Toy Industry Association. "Having spent more than two decades in public health, I see these groups time and again failing to support their claims with credible, scientific data that families can trust."
Pasierb, who previously was CEO of the Partnership for Drug-Free Kids, says it's simply not true that we're surrounded by mountains of unsafe toys.
"What parents can rely on is knowing that all toys sold in the U.S. are highly regulated 365 days a year by the federal government and must meet more than 100 safety standard requirements. These are established facts in which parents can have faith," Pasierb said in a news release issued weeks ahead of today's release by U.S. PIRG of its 30th annual toy safety report, which says flatly: "Dangerous or toxic toys can still be found on America's store shelves."
"We should be able to trust that the toys we buy are safe. However, until that's the case, toy buyers need to watch out for common hazards when shopping for toys," said Mike Litt of U.S. PIRG.
Getting safer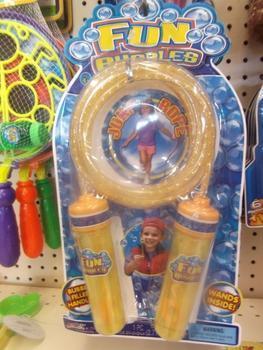 This year's report reveals the results of lab testing on toys for toxic chemicals, including chromium and phthalates, both of which it says can have serious, adverse health impacts on a child's development. The survey also found what it says are examples of toys that pose a choking hazard, extremely loud toys that can threaten children's hearing, and powerful toy magnets that can cause serious injury if swallowed.
Both sides agree that, in general, toys are getting safer. 
"The 2008 Consumer Product Safety Improvement Act strengthened the Consumer Product Safety Commission and gave it new authority to protect children from unsafe products," said Rachel Weintraub, legislative director and general counsel at Consumer Federation of America. "Parents and all consumers can have more confidence in the toys they may own or consider purchasing. However, consumers should carefully research and select the most age and developmentally appropriate gifts for the children on their gift lists."
Key findings
Key findings from the U.S. PIRG report include:
Toys with high levels of toxic substances are still on store shelves, according to testing by a lab that the organization says is accredited by the CPSC. For example, it said the Fun Bubbles 

jump rope from Dollar Tree had ten times the legal limit of the banned phthalate DEHP.

Despite a ban on small parts in toys for children under the age of three, U.S. PIRG said it found toys available in stores that still pose choking hazards, including a fairy wand from Dollar Tree that has small parts that easily break off but was not labeled as a choking hazard.
The report said it found inadequate warning labels in the Disney Pixar Cars Riplash Racers and Disney Planes from Marshalls, G2 Air Mini Football and a Disney Finding Nemo Dory figurine from Five Below, and a Nickelodeon Mermaid Dora the Explorer from Target. These products may have labels suitable for foreign countries, but they were not sufficient to meet U.S. standards, PIRG said.
Small balls pose a hazard for young children who are inclined to put objects in or near their mouths. PIRG found Magic Towels packaged as a small baseball and a small football at Dollar Tree which did not have the appropriate small ball warning label.
U.S. PIRG said it also found toys that are potentially harmful to children's hearing. These include the Vtech Go! Go! Smart Wheels, Vtech Go! Go! Smart Animals, Vtech Spin & Learn Color Flashlight, Fisher Price Click n Learn Remote, and Leap Frog Fridge Phonics Magnetic Letter Set from Target. While they don't violate federal standards, each product was found to be extremely loud at the ear and at a distance.
Also found on toy shelves were small, powerful magnets that pose a dangerous threat to children if swallowed, including Sizzlers noise magnets from Family Dollar and Singing magnets from Dollar Tree that are "near-small-parts." Again, while they don't violate federal standards, these parts are small enough to be swallowed and can cause severe internal damage.
"Not a hazard"
Many of the findings no doubt irk Pasierb, who complained earlier that in last year's toy safety report, PIRG cited dangerous toys that actually meet federal safety standards.
For example, Pasierb said that in its 2014 report, PIRG cited 29% of the toys for having "near" small parts and "nearly" fitting into the Consumer Product Safety Commission-approved small parts tester to check for choking hazards. 
"The fact remains that if an item passes the small parts test, it's not a small part … and not a hazard," Pasierb said.
Pasierb also complained that in its 2014 report, PIRG cited "dangerous toys" that aren't toys -- things like backpacks, headbands, and towels -- a practice he labeled "disingenuous."
"Non-toys are not subject to the same rigorous safety standards as toys," Pasierb noted.
This is, of course, an argument that's not likely to be settled. U.S. PIRG and other safety and consumer groups say more needs to be done while the toy association says consumers should be aware that progress is being made and that most toys are safe.
"Our leaders and consumer watchdogs need to do more to protect our youngest consumers from the hazards of unsafe toys – no child should ever be injured, get sick, or die from playing with a dangerous toy," concluded PIRG's Litt. "Also, the CPSC should finalize its rule to include other toxic phthalates like DIBP on its list of banned phthalates." 
Pasierb, for his part, says his association "was a vigorous supporter of the CPSIA, the federal consumer product safety legislation adopted in 2008, and works year-round with medical experts, consumer groups, and government regulators to ensure the safety of children and maintain U.S. toy safety standards, which are among the strictest in the world."
The full Trouble in Toyland report is available online, as is a report by the toymakers. 
---