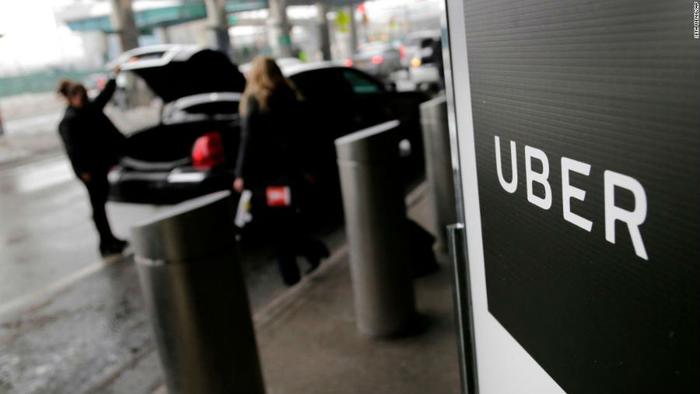 To incentivize its drivers, Uber is offering a package of benefits, including free college tuition, to drivers who qualify for its new UberPro status.
The company says the new classification will reward drivers and help them excel on and off the road. To achieve UberPro status drivers must maintain a minimum 4.85-star rating and a low cancellation rate.
Drivers also earn points on every trip during fixed three-month periods and the points help them reach and maintain their elite status. That suggests the new program is a tool to persuade drivers to spend more time behind the wheel since racking up points will be key to earning and keeping benefits.
Once obtaining UberPro status a driver might get more rides since consumers using the Uber app will be able to see a driver's UberPro status when they request a ride.
Online degree from Arizona State
The big advantage of UberPro status is paid college tuition for online courses at Arizona State University, a benefit valued at more than $12,000 a year. A qualifying driver can enroll in more than 80 undergraduate degree programs, eight different English language courses tailored to their skill level, or get certified in entrepreneurship. The driver may also transfer the benefit to a spouse, child, or domestic partner.
Other benefits include up to 25 percent off standard car maintenance at 20,000 auto service shops around the country. UberPro drivers can also get up to 5 percent cash back at any gas station is they pay with the Uber Visa Debit Card. Additional benefits include faster airport pickups and free dent repair.
"Whether it's higher earnings, discounts that help drivers get the most from their time on the road, or a fully-funded higher education that helps them and their families get ahead, we're committed to helping our most committed partners make progress toward their goals一on and off the road," the company said in a press release.
Beta test
Uber says the new program will be limited to drivers in eight U.S. cities to start but will be rolled out to drivers in more cities in the months ahead.
The eight beta markets where the program will first be available are Seattle, Chicago, New Orleans, Phoenix, Orlando, Tampa, Denver, and New Jersey.
Uber drivers can find out more about UberPro in the drivers' app.