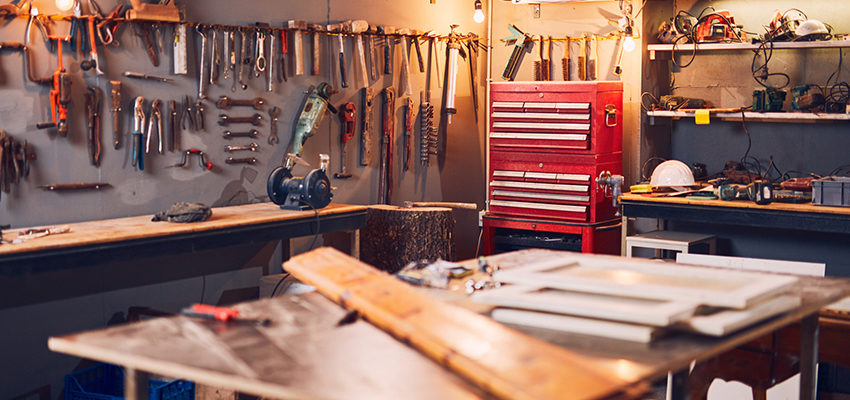 Having the right tool can make all the difference when it comes to tackling whatever job is at hand. Sure, you might have some of the essentials like hammers, saws, and ladders -- but which pieces of equipment could really take your handyman skills above and beyond where they are now? Below are our top choices for the tools that can beef up your garage and prepare you for any project you set your mind to.
1. Table saw
A table saw is essential if you're cutting lengths of wood for a fence, deck or a treehouse. Make sure you have a secure, level area to place it. You can also purchase a separate stand for mounting.
2. Miter saw
For closer cuts that need an exact angle, a miter saw is the right tool. They're great for things like framework, crown molding and even homemade furniture. A miter saw is a must-have tool for many DIY projects.
3. Nail gun
With a nail gun, you can take care of all your fastening needs quickly and efficiently. You can adjust nail depth, choose the nail size and save strain on your knees and back when you nail down a new deck.
4. Tool storage
An organized garage makes life easier, and a tool organizer helps get all your random tools in order. Another great thing about a quality tool organizer is that they lock, which helps keep your tools secure.
5. Wet/dry vacuum
When it's time to call it a day and clean up your shop, a wet/dry vac can be your best friend. The awesome power of this vacuum can suck up most work messes, including sawdust and nails.
6. Air compressor
From filling up tires to giant pool floaties, an air compressor is a must-have garage tool. You can buy several tools that work with an air compressor, including narrow-crown staplers, orbital sanders or automatic ratchet wrenches.
7. Power sander
A power sander can help you with several projects, from cleaning up a Bondo job to smoothing out older wooden furniture. A power sander may not be on the top of your list, but you shouldn't overlook its many uses.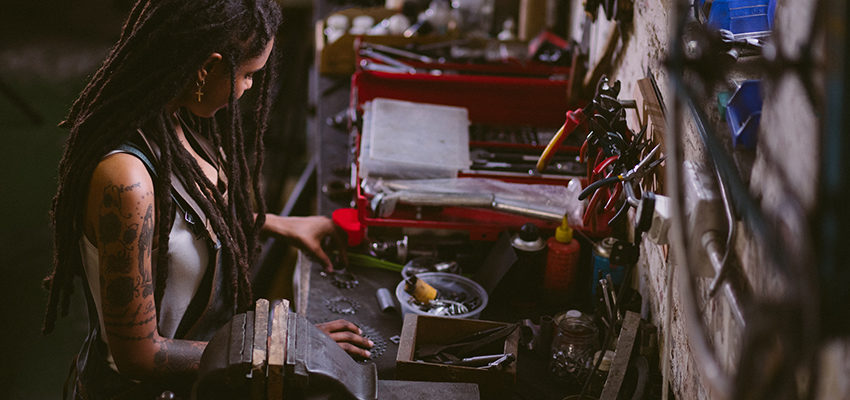 With these valuable additions, there won't be any need to borrow your friends' tools. With a little bit of work, your garage can be a handyman's dream workspace.