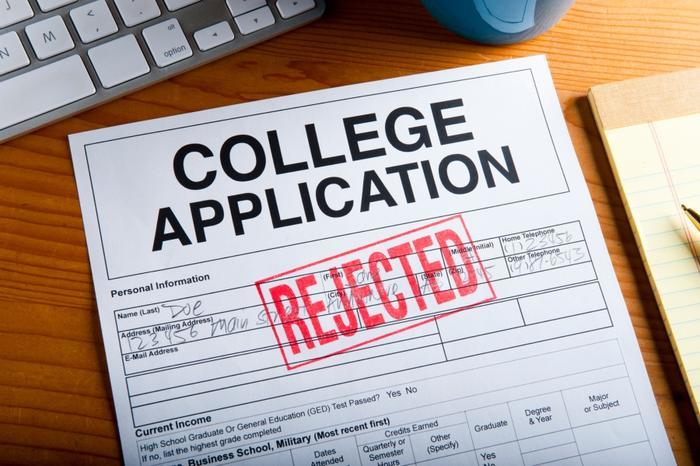 Acceptance rates have declined at many of the nation's top colleges, the Wall Street Journal reports.
Of the 43,330 candidates who applied to join Harvard College's class of 2023, only 1,950 were invited to attend the college -- a record low admission rate of 4.5 percent.
"The Class of 2023 is remarkably accomplished and promising by any standard," Dean of Admissions and Financial Aid William R. Fitzsimmons '67 said in a press release on Thursday, which was "Ivy Decision Day."
"Reading their applications and getting to know these individuals through their unique experiences and talents inspires great confidence for the future of Harvard College and our society," Fitzsimmons said.
Record low acceptance rates
Other colleges that were more selective than they historically have been included:
Dartmouth College, with a record low acceptance rate of 7.9 percent;

Cornell University, with a 10.6 percent acceptance rate, up slightly from last year's record low 10.3 percent;

Brown University, with a record low acceptance rate of 6.6 percent;

The University of Pennsylvania, with a record low acceptance rate of 7.4 percent.
Part of the reason it appears to be getting harder for applicants to get accepted is that students can now apply to more schools electronically, usually through the Common Application process, Bloomberg noted.
"The percentage of students who submitted seven or more applications increased to 35 percent in the 2016 school year, compared with 10 percent in 1995, according to the National Association for College Admission Counseling. Many send in a dozen or more," according to Bloomberg.
College scandal
News of the drop in admission rates at some of the nation's most elite colleges comes just a few weeks after an alleged multimillion-dollar college admissions scheme came to light.
The "Operation Varsity Blues" scandal, in which clients including Felicity Huffman and Lori Loughlin employed cheating tactics to get their kids into top-tier schools, sparked a larger discussion about top universities' processes for admitting students.
The scandal also gave way to debate over whether the pressure some parents feel to send their child to a top university lines up with the potential reward a student may eventually get from attending an elite college.