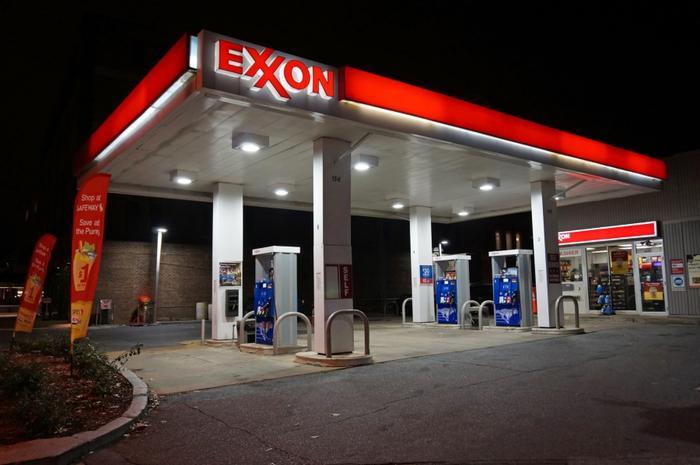 The world's five biggest publicly traded oil and gas companies in recent years have fought against measures to curb emissions even as they claimed to support environmental measures like the Paris Agreement, according to new research by InfluenceMap, a UK-based nonprofit that tracks corporate spending.
InfluenceMap analyzed public disclosures that the corporations made in financial filings, as well as donations that the corporations made to outside lobbying and trade groups. The researchers found that ExxonMobil, Royal Dutch Shell, Chevron, BP, and Total spent a combined $1 billion on "misleading climate-related branding and lobbying" since the historic Paris Agreement made headlines in 2016.
"These efforts are overwhelmingly in conflict with the goals of this landmark global climate accord and designed to maintain the social and legal license to operate and expand fossil fuel operations," InfluenceMap writes.
The lobbying work and branding took various forms. ExxonMobil, for example, engaged in direct government lobbying, as it has for decades. But the oil giant also spent $2 million on targeted Facebook and Instagram ads promoting the benefits of fossil fuels.
In recent years, major oil corporations such as Exxon have stressed that climate change is a real problem that it plans to help solve. But behind closed doors, the oil industry appears to be betting on a future that is increasingly dependent on fossil fuels, as ConsumerAffairs has previously reported.
Meanwhile, the European Union appears to be attempting to crack down on corporate lobbying efforts. Following the release of the InflencueMap report, the EU parliament is reportedly now discussing whether Exxon should lose its lobbying privileges in the EU altogether. A vote on the matter is scheduled for April.