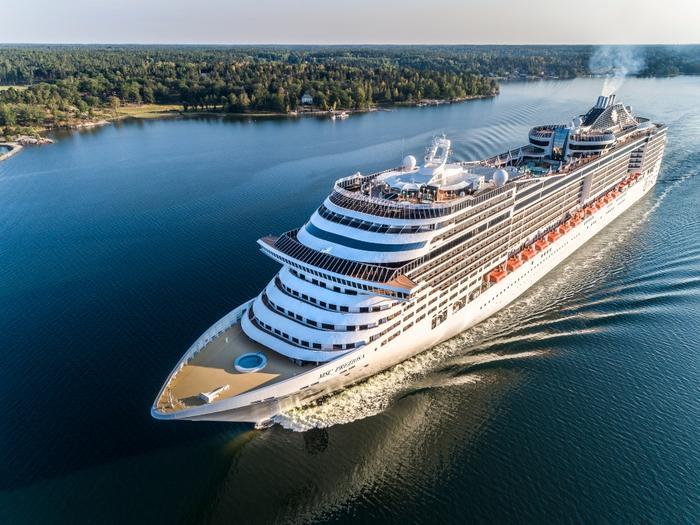 While 2019 may be half over, there's still plenty of time to travel. Thanks to Hurricane Barry, hotel prices have dropped considerably in New Orleans -- and thanks to increased competition, transatlantic airfares have never been better.
Cruising is a sweet deal, too -- particularly Alaska and Europe.
"For most travelers, the decision of where to cruise is made before they think about all the other pieces of the cruise planning process," explains Colleen McDaniel, Editor-in-Chief of Cruise Critic. "And for those looking for incredible cruise destinations, there's no better way to narrow your options than by seeing which destinations are rated most highly by cruisers who have already been there, done that."
But where to go, right?
Cruise Critic, an online cruise review and community site, has unveiled the victors of its latest Cruisers' Choice Destination Awards, a ranking based entirely on consumer ratings.
Top destinations
Overall. Avignon (France) was rated the "Top-Rated Overall Cruise Destination." A little off the beaten path, "(Avignon) literally feels as if you've stepped foot inside a postcard from the South of France," is how a Cruise Critic reviewer described the destination.
Right behind Avignon on the Top-Rated category is Bora Bora, Glacier Bay, Vienna, and Singapore, which is also homebase for one of the safest airlines. Below you'll find more details on trending locations for those looking to get away.
Alaska. For travelers who are trying to fit in that elusive Alaska cruise before they close down for fall, Glacier Bay also topped the list for that category.

Asia. Singapore, Hong Kong, and Shanghai are the pick of the litter for travelers who'd like to sample the region.

Mexico. Another off the beaten path jewel, Huatulco gets the nod south of the border. The area was originally built 40 years ago by FONATUR, Mexico's tourism development agency, and great care has gone into making sure crass commercialism takes a backseat. Puerto Vallarta, Mazatlan, Cabo San Lucas, and Ensenada round out the region's Top 5.

South America and Antarctica. If seeing penguins is on your wishlist, there's no better place than the port of Stanley in the Falklands. For glacier lovers, peer reviewers ranked the Port of Ushuaia as one of the fastest growing tourist destinations in Argentina, as the runner-up in the category.

Europe. Avignon's overall score also makes it the river cruise king of Europe. Oft-visited Vienna and Cologne are also travel favorites, but Euro cruisers picked Germany's Wurzburg and Bamberg as destination plums thanks to their Old World charm and beautifully preserved structures, particularly in Bamberg, a UNESCO designation.

U.S. and Canada. For travelers who'd prefer to stick close to home, Cruise Critic's community of reviewers like Canada's Quebec City and Vancouver the most. And for travelers who'd prefer not to have to go through customs, there's always America's own Charleston, Key West, and Seattle.

Private Island. Disney's taken its Magic Kingdom touch to the oceans. Its private Castaway Cay in the Bahamas remains the most highly-rated cruise line private island, grabbing the award for Best Cruise Line Private Island for the fourth year in a row.