---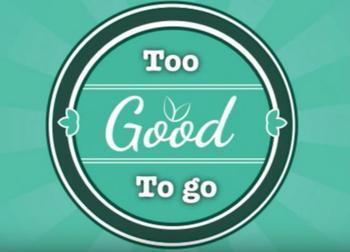 Unsold food from restaurants and bakeries typically get thrown away, left to contribute to the estimated 40% of food wasted here in the U.S.
Now, a new app may help mitigate the problem of perfectly good food ending up in landfills. It's called Too Good To Go, and the way it works is simple. 
Users select a restaurant, choose what they would like to eat off of a list of items the restaurant usually has an excess of at the end of the day; and then purchase the leftovers at a discounted price (often as low as half the original price).
Apart from the fact that you have to pick up the food yourself, Too Good To Go is like "Seamless for food waste," says Business Insider.  
Keeping food out of landfills
It's currently only available in the UK, but American consumers are eager for a similar solution to come to the U.S.
"This concept is brilliant! And it's a win-win. The customer gets inexpensive food and food waste around the world would decrease exponentially," one reviewer said.
The creators of the iOS and Android app do have plans to expand to other countries in the future. Their mission: "To save food, save money and save the planet by placing the lost value back onto food as humankind's most valuable energy resource."
"It's a problem that doesn't need to exist," says Too Good To Go, "And we're determined to help solve it.
---