---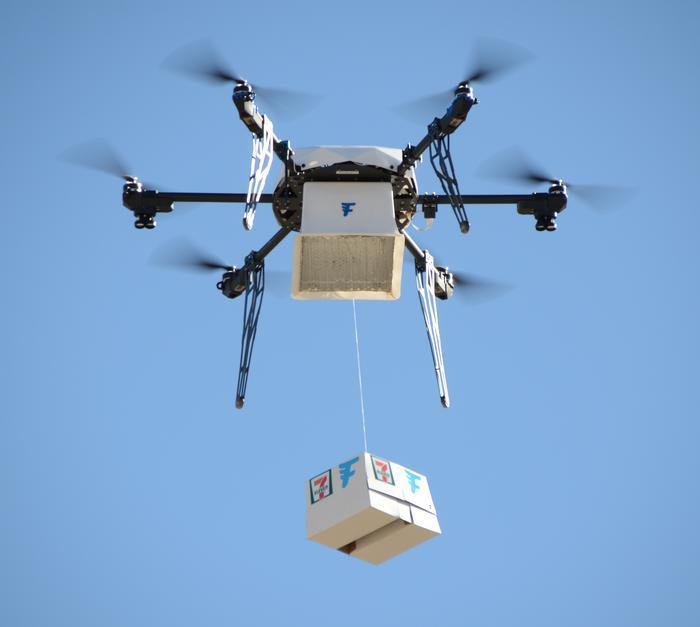 "Firsts" aren't usually very significant aside from being, well, first. Alexander Graham Bell merely asked Watson to come and give him a hand. Orville and Wilbur didn't get very far. The first email, sent by Ray Tomlinson to himself in 1971, was just random letters.
So perhaps it's fitting that the first retail delivery by drone to a customer's home consisted of coffee, donuts, a chicken sandwich, candy, and a Slurpee. Yep, that's right -- 7-Eleven got the jump on Amazon, Google, and other high-tech giants to become the first to deliver an order to a customer.
While it may sound like a small thing, or even a publicity stunt, it actually amounted to a lot more than a quick trip to the corner store. 
"This delivery required special flight planning, risk analysis, and detailed flight procedures ensuring residential safety and privacy were equally integrated," said Chris Walach, Director of Operations for the Nevada Institute for Autonomous Systems (NIAS), which worked with Flirtey, the technology and packaging provider that developed key elements of the system.
Flying chicken
Nor was it a small thing to a Reno resident identified only as Michael, who received the shipment. 
"My wife and I both work and have three small children ages 7, 6 and 1. The convenience of having access to instant, 24/7 drone delivery is priceless," said Michael in a prepared statement. "It's amazing that a flying robot just delivered us food and drinks in a matter of minutes."
In fact, said Flirtey CEO Mat Sweeny, the whole affair was nothing less than a giant leap forward.
"Flirtey's historic drone deliveries to date have been stepping stones to store-to-home drone delivery, and today is a giant leap toward a not-too-distant future where we are delivering you convenience on demand," Sweeny said.
Even Nevada Gov. Brian Sandoval got in on the action.
"I congratulate Nevada-based company Flirtey on making history yet again – this time by collaborating with the world's largest convenience retailer to complete the first store-to-home drone delivery in Reno, Nevada," said Sandoval.
---