---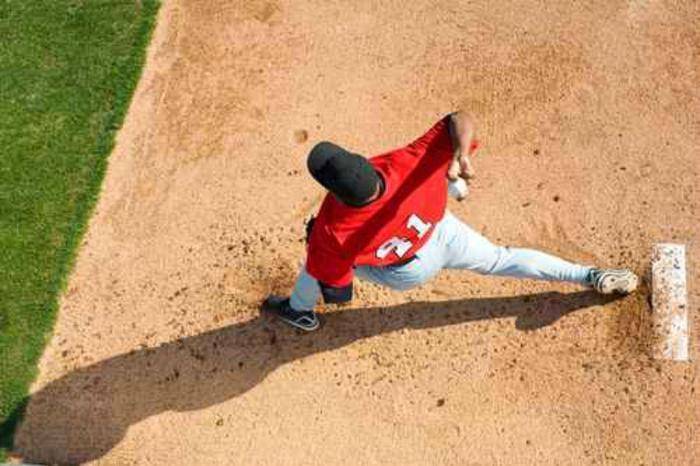 Professional baseball pitchers put an incredible amount of strain on their bodies in order to perform well in their sport. Being able to throw the ball 90-100 miles per hour comes at a price; many of the ligaments in their elbows degrade over time, which eventually culminates into a serious injury.
Tommy John surgery, which repairs and reconstructs ligaments in the elbow, has saved many pitching careers by allowing players to come back from career-ending issues. Unfortunately, it seems that a high number of high school pitchers are electing to have this surgery done as well, and it may not be the best thing for them.
A recent study, which was conducted by researchers at the University Medical Center in Chicago, Illinois, has shown that high school players account for the majority of Tommy John surgeries across the nation. Brandon Erickson, who led the study, explains that this trend is increasing at an alarming rate.
"Our results showed that 15-19 year-olds accounted for 56.7 percent of the Ulnar Collateral Ligament Reconstruction (UCLR) or Tommy John surgeries performed in the U.S. between 2007-2011. This is a significant increase over time with an average increase of 9.12 percent per year," he said.
Ending careers before they start
Many of these young people are getting this surgery in the hopes that they can achieve a professional baseball career. Many big-league pitchers who have had the surgery come back to the field throwing harder and better than ever. The researchers caution that this is not typical or advisable.
"The research numbers suggest that more young athletes believe that having an UCLR procedure performed earlier in their career may lead to the big leagues or a scholarship, even though only one in 200 kids who play high school baseball will make it to the MLB. This paradigm shift needs to be evaluated further to help prevent overuse injuries in kids from the beginning of the season when most issues arise," said Erickson.
There are countless stories from young pitchers who have undergone Tommy John surgery, only to have their careers ended before they even began. One young man named Kellen Sillanpaa, who had dreams of making it to the Major Leagues, regrets ever having the surgery.
"I can honestly tell you that I worked harder than anybody else…I can't hit 80 (mph), I play like crap and have a second surgery on my arm. It's like, 'Is it worth it?'", he said. This goes to show that hard work may amount to nothing if an arm is overused at a young age. 
---