---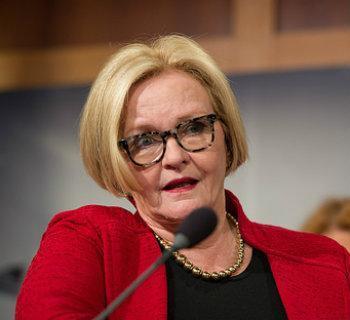 When you think of catching scam artists, you may think of the Federal Trade Commission, FBI, or some other law enforcement agency. But a recent arrest of five accused scammers came about after a tip to the U.S. Senate Aging Committee's fraud hotline.
At a hearing last year, Sen. Claire McCaskill (D-Mo.) had called for increased law enforcement action to combat an emerging scam in which individuals impersonate IRS agents. After the tip, five individuals were arrested.
"These predators make people afraid to answer their own phones and prey on people's sense of responsibility—they deserve to go to prison," said McCaskill, a former courtroom prosecutor, speaking of con artists in general. "We need more aggressive action taken against scam artists like this, and I hope this is the start of many arrests for perpetuating this scam."
According to the court documents, the suspects are responsible for nearly $2 million in schemes that defrauded more than 1,500 victims.
Victims often elderly
Thousands of Americans, many of them elderly, have been victims of the scam in which criminals claim to be IRS officials and threaten victims with legal action or arrest unless immediate payment is made.
According to government figures, at least 400,000 Americans have been targeted, with several thousand having been defrauded out of a total of nearly $15 million dollars. The IRS impersonation scam has been called the "largest, most pervasive impersonation scam in the history of the IRS."
At that hearing, McCaskill said, "If you get a call from the IRS out of the blue, don't answer it — let it go to voicemail." The IRS has dispensed the same advice.
However, Congress last winter muddied the waters, passing two measures that would require the IRS to use private debt collectors and to allow them to use robocalls, making it much harder for citizens to defend themselves.
Pending legislation would repeal that measure.
---