---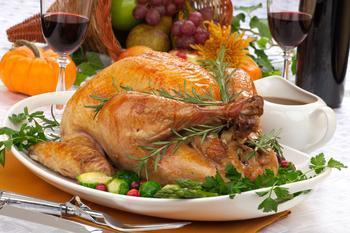 This is the time of year when refrigerators are stuffed to the gills with Thanksgiving leftovers, and food safety experts say it's time to call it a day.
"Ideally, you should eat your turkey within 3-4 days, but gravy and stuffing should be discarded within 48 hours," said Liz Weinandy, a registered and licensed dietitian at The Ohio State University Wexner Medical Center.
There are dangers in how leftovers are handled and stored. Weinandy says leftovers should be refrigerated two hours after the meal is served, turkey should be cut from the bone and all leftovers should be stored in shallow containers, 2 inches deep or less.
Many consumers take food safety for granted, but Weinandy said that on any given day, 350 people are hospitalized for food poisoning, and the risk of getting sick goes up around Thanksgiving and other major holidays.
Often, families will host several guests for Thanksgiving dinner, which can mean more people handling food, more cutting boards and utensils being shared and more people getting sick as a result.
"It's very easy to cross-contaminate food this time of year, especially with so many cooks in the kitchen," Weinandy said. "If you need help in the kitchen, make sure people are in charge of specific duties, so you can limit contact during food preparation."
---