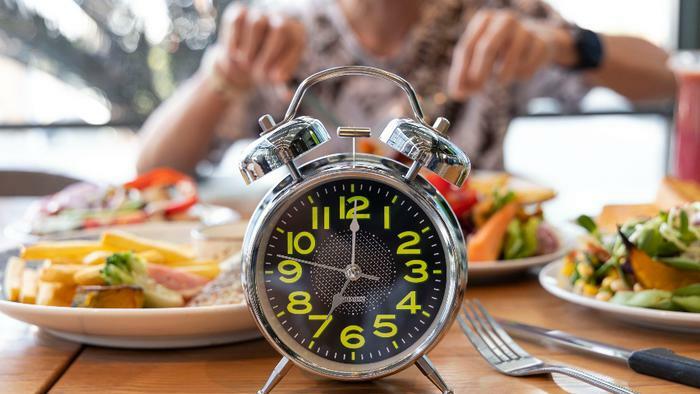 A new study conducted by researchers from the American College of Cardiology explored the heart health benefits associated with time-restricted eating. According to their findings, older breast cancer survivors were likely to have a lower risk of cardiovascular disease when they followed a time-restricted eating plan. 
The researchers analyzed data from 22 people who had received chemotherapy within the last six years. All of the participants were overweight or obese at the start of the study, and the group was comprised of people who were 66 years old, on average. 
The participants followed a time-restricted eating plan for eight weeks. During weekdays and on weekends, they were able to eat anything they wanted between the hours of 12 p.m. and 8 p.m. For the rest of the time, they were limited to liquids, such as tea, black coffee, and water. The researchers used the Framingham Risk Score to analyze the participants' heart disease risk over the next decade. 
Ultimately, the team learned that limiting food intake in this way was beneficial for long-term heart health outcomes. When the study began, the participants' risk of cardiovascular disease was nearly 11%. By the end of the eight weeks, that risk had dropped to 8.6%. 
The study showed that nearly 70% of the participants (15 of 22) had a high risk for cardiovascular disease at the start of the trial. However, eight of those 15 participants had dropped to low risk on the Framingham scale by the end of the study. Being in the "low risk" category puts consumers at a nearly 40% lower risk of serious cardiovascular events. 
"This rigorously designed, well-executed single-arm feasibility study generates important hypotheses and questions about the role of time-restricted eating relevant to cancer survivors," said researcher Dr. Bonnie Ky. "We look forward to seeing research using practical lifestyle interventions continue to evolve and advance to improve the lives of our patients and survivors."