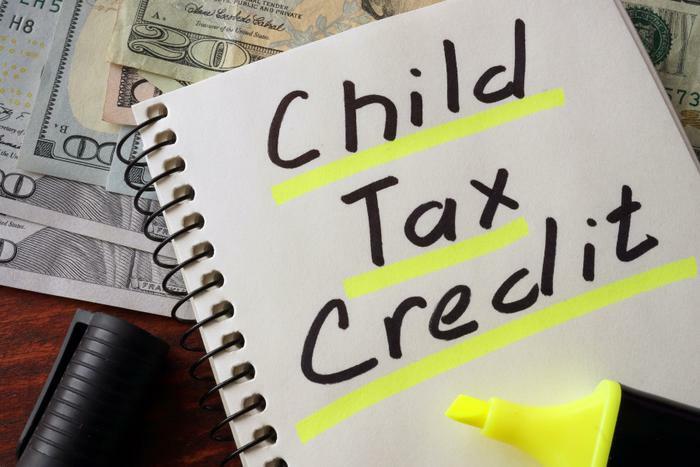 If you're one of the millions of American families who receive Child Tax Credit checks, there's another one coming in the mail. But if you're not signed up and think you qualify, the clock is ticking fast. 
The Internal Revenue Service (IRS) says you have to sign up for the payments on its website by 11:59 p.m. Eastern Time on Monday, Nov. 15 to qualify. Eligible families will receive up to $300 per month for each child under age six and up to $250 per month for each child between the ages of six and 17.
Families who sign up by the Nov. 15 deadline will normally receive half of their total Child Tax Credit on Dec. 15. This means a payment of up to $1,800 for each child under age six and up to $1,500 for each child aged six to 17. This is the same total amount that most other families have been receiving in up to six monthly payments that began in July.
Payment timelines for families who've already signed up
For those who have already qualified and are one of the 36 million families in the system, they can count on their checks coming on Nov. 15 and Dec. 15. The majority of payments are being made by direct deposit. For those receiving payments by paper check or via USPS, the agency said it could take as long as the end of November.
If waiting for a check in the mail is too much, families who'd like to receive their Dec. 15 check by direct deposit can request that change using the Child Tax Credit Update Portal, available only at the IRS' site here. That change needs to be made by 11:59 p.m. Eastern Time on Nov. 29. at the latest.
The IRS also noted that there may be a bit of confusion for families who did not get a July, August, September, or October payment and are getting their first monthly payment in November. The agency notes that those families will still receive their total advance payment amount for the year (which is half of their total Child Tax Credit), meaning that the total payment will be spread over two months, rather than six, making each monthly payment larger.
Any family receiving a Child Tax Credit check who has moved or changed bank accounts should let the IRS know what those changes are. The agency is asking that any family that has had "significant changes" in income to let them know that too. With that information, the IRS could possibly raise or lower the monthly payments.
What about 2022?
Families who received advance payments of their Child Tax Credit during 2021 can claim the rest of the credit when they file their 2021 Federal income tax return. To help them do that, the IRS will be sending out "Letter 6419" in early 2022. In that letter, the agency says it will lay out the procedures for any advance payments issued to families during 2021 and the number of qualifying children used to calculate the advance payments.
It's possible that families might have other questions about eligibility, forms, and dates. In those situations, the IRS asks that they visit its special Child Tax Credit website.