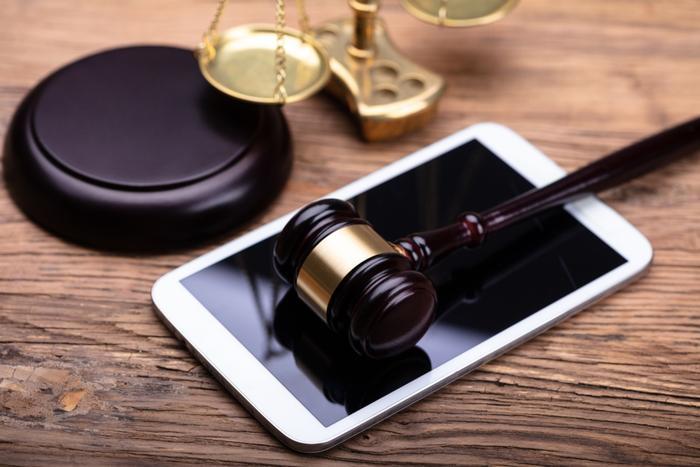 TikTok -- the video-sharing app under threat from the Trump administration's push to get it from American soil -- laid a whopper of a counterpunch on the White House on Monday. It filed a federal lawsuit against the U.S. government trying to fight for its rights and its existence.
Not unlike its recent effort to put all its cards on the table for the world to see, company officials once again took to the web to explain why they're taking this action. They said legal steps had to be taken to protect the company's rights, as well as the rights of its users.
"Over the past few years, people of all backgrounds have embraced the TikTok community. Today, 100 million Americans turn to TikTok for entertainment, inspiration, and connection; countless creators rely on our platform to express their creativity, reach broad audiences, and generate income," the company's blog post read.
"Our more than 1,500 employees across the U.S. pour their hearts into building this platform every day, with 10,000 more jobs planned in California, Texas, New York, Tennessee, Florida, Michigan, Illinois, and Washington State; and many of the country's leading brands are on TikTok to connect with consumers more authentically and directly than they can elsewhere."
The lawsuit's finer points
Much of the verbiage in the lawsuit is spent on legalities, but these are the main points that TikTok is trying to make:
The Trump administration's order leans heavily on hearsay and "unsubstantiated" claims to build its case against the company. "On its face, the (Trump administration's) executive order fails to identify any unusual and extraordinary threat posed by TikTok — or any actual national security threat at all," the suit claims.

TikTok thinks the White House's proposed ban is no more than a campaign tactic which sucks the legitimacy out of the whole order. "The president's actions clearly reflect a political decision to campaign on an anti-China platform," TikTok wrote.

Banning TikTok would violate the First Amendment because it takes away its American users' right to free speech. 
TikTok would prefer to talk this over
TikTok knows time is tight. The Trump Administration has given the company until mid-September to pull up stakes and leave or allow itself to be bought by a U.S. company. It asserts that this ultimatum leaves it with no alternative but to pursue legal action.
"To be clear, we far prefer constructive dialogue over litigation," the company said. "But with the Executive Order threatening to bring a ban on our U.S. operations – eliminating the creation of 10,000 American jobs and irreparably harming the millions of Americans who turn to this app for entertainment, connection, and legitimate livelihoods that are vital especially during the pandemic – we simply have no choice."