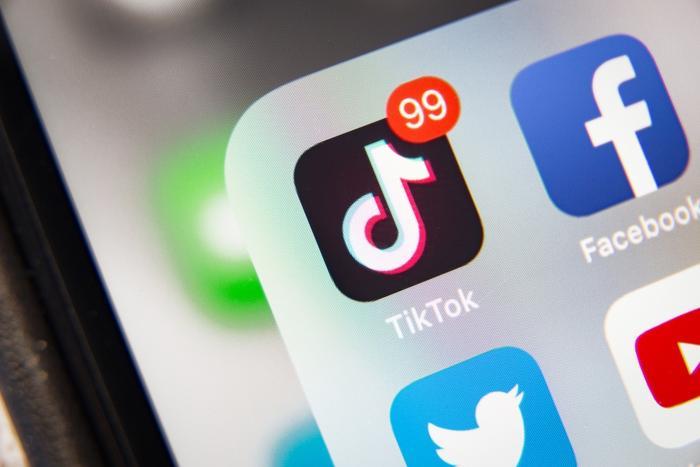 TikTok has announced that it will soon be changing its privacy settings to keep its youngest users safe. 
For users between 13 and 15, accounts will soon be set to "private" by default. Going forward, users will also have to approve their followers. 
The short-form video platform is also changing the default setting for comments. The accounts of young users will now have the option to set the comments to "friends" or "no one." Previously, accounts of younger users may have been set to "public." 
TikTok is also launching a few changes geared toward older teens between the ages 16 and 17. The company said it will still allow these users to remix their videos with the app's Duet and Stitch feature; however, the default setting for the feature will be changed to friends only. 
Videos made by users under 15 can no longer be downloaded or remixed by other users. 
Getting young users to think about privacy
In a blog post, the company said the new restrictions are intended to enable youth users to "make more deliberate decisions about their online privacy." 
"As young people start their digital journey, we believe it's important to provide them with age-appropriate privacy settings and controls," wrote TikTok's Head of U.S. Safety Eric Han. "Today we're announcing changes for users under age 18 aimed at driving higher default standards for user privacy and safety." 
"We want our younger users to be able to make informed choices about what and with whom they choose to share, which includes whether they want to open their account to public views." 
TikTok noted that it allows users under 13 to use the app "in a limited experience." Kids under 13 can browse a "curated library of age-appropriate videos," the company said. TikTok says it's continuing to focus on keeping its youngest users safe through a new partnership with Common Sense Networks. 
"Through our partnership, Common Sense Networks will provide additional guidance on the appropriateness of content for children under 13 as we work to create an enjoyable and safe viewing experience," Han said.