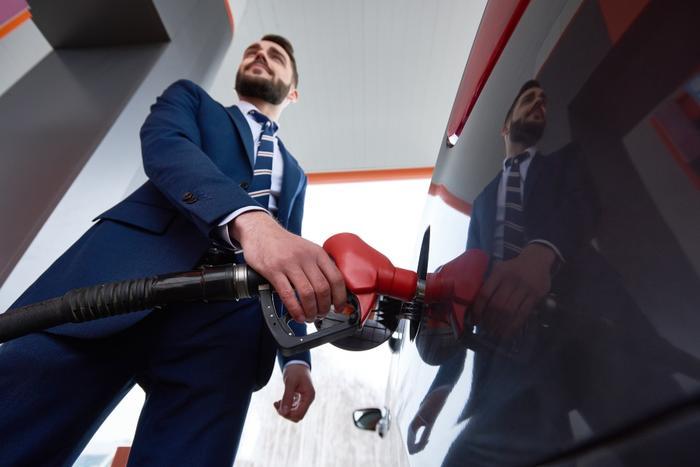 The price of gasoline has leveled off in the last week -- higher in some places and lower in others. As a result, there was little change in the average of what consumers are paying at the pump.
The AAA Fuel Gauge Survey shows the national average price of regular is $2.61 a gallon, the same as last week. Prices are still about four cents lower than they were a month ago. The average price of premium is $3.21 a gallon, a penny lower than seven days ago. The average price of diesel fuel is $3 a gallon, less than a penny a gallon more than last week.
Consumer demand for gasoline remains high, even though the summer driving season is well behind us. That demand reduces supplies and keeps the price from going down.
The Energy Information Administration (EIA) reported Thursday that gasoline demand rose slightly during the previous week. Gasoline supplies fell for a fifth consecutive week and are now about 6 million barrels lower than at this time last year.
But prices around the nation vary widely. Patrick DeHaan, head of petroleum analysis at GasBuddy, reported this week that Michigan gas prices are at their lowest level since early February. 
The statewide average in Michigan has dropped to below $2.45 a gallon -- 11 cents lower than a week ago and 16 cents cheaper than at this time last month. However, prices are rising in neighboring Ohio. The statewide average is $2.56 a gallon, eight cents higher than last week. The spread between the most expensive and cheapest states is $1.83, skewed by abnormally high prices in California.
The states with the most expensive regular gas
These states currently have the highest prices for regular gas, according to the AAA Fuel Gauge Survey:
California ($4.06)

Hawaii ($3.66)

Washington ($3.43) 

Nevada ($3.37)

Oregon ($3.34) 

Alaska ($3.20)

Idaho ($2.93) 

Arizona ($2.89)

Utah ($2.81)

Colorado ($2.78)
The states with the cheapest regular gas
The survey found these states currently have the lowest prices for regular gas:
Louisiana ($2.23)

Mississippi ($2.24)

Texas ($2.25)

Alabama ($2.27)

South Carolina ($2.27)

Missouri ($2.28)

Arkansas ($2.30)

Tennessee ($2.30)

Virginia ($2.30)

Oklahoma ($2.32)