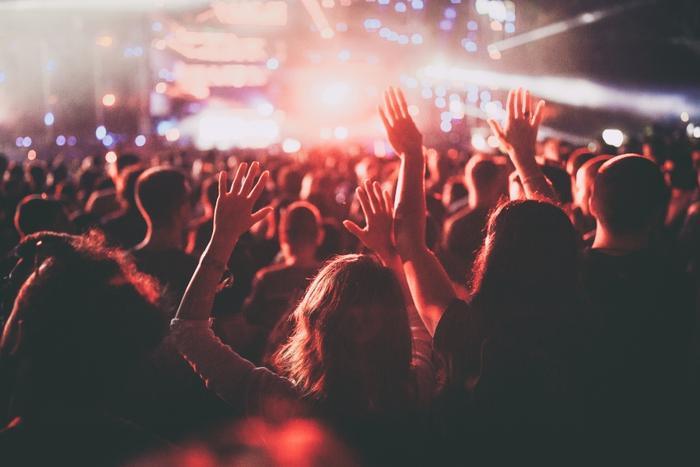 When the concert world fully reopens, some music lovers can expect to have to show their vaccine status, as well.
With the news that Pfizer's vaccine has proven 90 percent effective, Ticketmaster is working ahead of a hopeful 2021 concert reopening season by announcing a novel plan to check concertgoers' vaccine statuses prior to attending concerts.
Ticketmaster's strategy involves its ticket app, which is being built to collect third-party health information using databases like IBM's Digital Health Pass and CLEAR Health Pass; it will also check information from testing and vaccine distribution providers such as Labcorp or the CVS Minute Clinic. As the company explained to Billboard, the goal is to ensure safety by verifying fans' vaccination status and whether they've tested negative for COVID-19 within a 24-to-72-hour window.
Connecting the dots for the sake of safety
Ticketmaster has added more layers of health security by linking a ticket to the buyer's identity and using a SmartEvent system to help encourage social distancing and contact tracing. 
Event/concert organizers also have some input in this initiative. They'll have the ability to establish specific prevention protocols like sanitation, mask compliance, and social distancing for individual shows.
To avoid sticking their toe over the line of personal privacy, Ticketmaster made it known that it will not store any attendee's personal health information and will comply with the Health Insurance Portability and Accountability Act (HIPAA). Instead, it will let the third-party health care providers store that info securely and encrypted. The only personal data Ticketmaster would receive is if a fan is cleared to attend an event on a specific date. 
Ensuring safety while remaining flexible
The company noted that this is not a one-size-fits-all measure because different states have different requirements, and it understands that it will have to address those differences.
"We imagine there will be many third-party health care providers handling vetting -- whether that is getting a vaccine, taking a test, or other methods of review and approval -- which could then be linked via a digital ticket so everyone entering the event is verified," Ticketmaster President Mark Yovich told Pitchfork.
"Ticketmaster's goal is to provide enough flexibility and options that venues and fans have multiple paths to return to events, and is working to create integrations to our API and leading digital ticketing technology as we will look to tap into the top solutions based on what's green-lit by officials and desired by clients."
A recent study by German scientists is good news for live music fans. In an experiment on transmission of the coronavirus at concerts, the researchers found that the risk of spreading the coronavirus at indoor concerts is "low to very low" -- just as long as concertgoers adhere to the standard hygiene protocols and the venue has good ventilation and limits the number of concertgoers.