---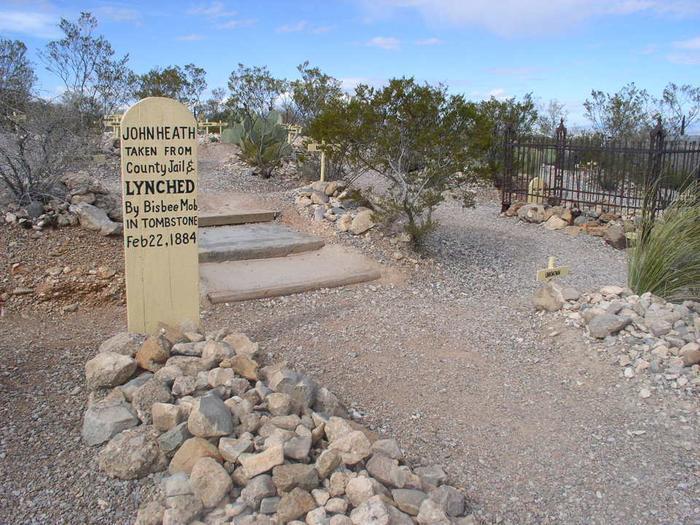 Perhaps you're a little tired of the regular ghosts and goblins and Snickers bars and you're looking for more of an adventure for your family this Halloween. The ole pumpkin patch and face painting just don't have the same allure anymore? We did a little research on some of the best destinations to celebrate Halloween for a family.
Tombstone, Arizona
The name says it all. This ghost town has one of the country's best ghost tours. You will get to see where the famous shootout at the O.K. Corral took place. Plus you can visit the graves of the three men killed in the shootout at the Boothill Graveyard as well. That'll scare the BOO out of you!
Savannah, Georgia
Savannah has the title of the most haunted city in America, and these folks live up to it on Halloween. The historic town offers ghost tours in the back of a hearse. Thats pretty creepy! Learn about the spirits that still linger in the historic town as you sit in a real hearse that saw over 15 years of funeral parlor service.
Salem, Massachusetts
This one is a dead giveaway. The city of Salem is synonymous with witch hunts. Halloween in the historic town consists of haunted harbor cruises, cemetery walks, Halloween balls, and, of course, Salem Witch Trials attractions. Just be careful you don't have a run-in with a witch who will cast a spell on you -- it's been said there were quite a few that hung around that place.
Orlando, Florida
Orlando isn't full of rich spooky history, but it's not anything that Universal Studios and Walt Disney world couldn't muster up. Both theme parks have haunted houses and numerous scary attractions.
Transylvania, Romania
It's a little far away but if you're into some serious scary history you have to check out where Dracula was born. visit the sites of many spooky tales and the homes of famous people that are kept like museums. See the statue of Vlad the Impaler or tour Dracula's castle, complete with an English-speaking guide to give you all the bloody details.
Burkittsville, Maryland
This is where they shot the "Blair Witch Project." That low-budget cult film of 1999 reminded millions that we may have nothing to fear in a dark and gloomy forest but our own imaginations. Try running around that forest on Halloween. Perhaps camp out in order to get the full Burkittsville experience. You are really brave and a little weird if you do this!
Estes Park, Colorado
Another film that could send shivers down your spine was "The Shining." Stephen King visited the Stanley Hotel in Estes Park in 1974 and that's where the story of The Shining was born. He and his wife stayed in Room 217 and he saw fleeting images of children in the hallways of the mountain lodge, and his imagination eventually warped into the story, and psychological thriller of his most famous book and the 1980 movie that followed. Hope you can get some sleep if you stay there.
Manchac Swamp, Louisiana
Nothing like a good swamp to get your Halloween juices flowing. New Orleans has a reputation for haunted places full of voodoo, black magic and all things dark and scary. Just located outside the city is the extremely eery and haunted and very scenic Manchac Swamp. It's actually been ranked over and over again as one of the creepiest places on earth. As night approaches, it is said that you can see the red eyes of ghost alligators as they float above the dark waters. I guess wear fly-fishing boots if you go -- you don't want to mess up a good pair of shoes.
Sleepy Hollow, New York
The legend of Sleepy Hollow, Washington Irving's fact-based tale, made this Hudson Valley village famous. How educational if one of your kids is in the middle of reading it for a book report.
Dating back to the 1640s, Sleepy Hollow is one of the most famous haunted towns in the world. The Old Dutch Burying Ground is one of the oldest cemeteries in America and houses the graves of Irving's models for Ichabod Crane, Brom Bones and Katrina Van Tassel. Just FYI, there have been sightings of the Headless Horseman both at this cemetery and Sleepy Hollow Cemetery, where Irving is buried.
Fall River, Massachusetts
The Lizzie Borden Bed & Breakfast is a top draw. Lizzie Borden was always a popular guest at sleepovers when I was a kid so her name still evokes a response in me. Lizzie was accused of murdering her sleeping father and stepmother with an ax back in 1892. Many people believe her spirit, and those of her victims, still haunt the house she grew up in. It's now a restored B&B that embraces its spooky history. Guests sleep in the very rooms where the Bordens were murdered; search for their spirits on a ghost hunt; attend a séance to try to communicate with the deceased. Go and tell me about it. It's way too scary for me.
---