---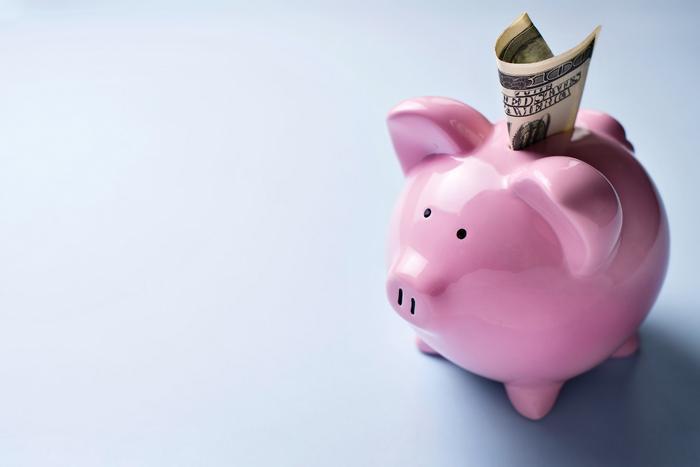 The economy may be improving and unemployment is down from its stubborn highs, but household finances could still use some attention, according to the latest statistics.
Consumer spending is up, which helps stimulate the economy, but the savings rate is not. After rising sharply in the wake of the 2008 financial crisis, the savings rate has begun to fall. According to the Bureau of Labor Statistics, American consumers have decreased overall savings from 5.0% in September of 2013 to 3.9 in December, a drop of 1.1% in just three months.
Saving money doesn't necessarily help the economy, but it helps you. First, savings provide an emergency fund. When an unexpected car repair looms savings can keep you from going into debt.
Second, saving money gets you started on the path to building wealth. Accumulating savings can provide a down payment on a house or allow you to invest in a business.
February 24 – March 1 is America Saves Week, sponsored by the Consumer Federation of America and other consumer organizations, so to get back on the savings track, here are three steps that can help pump up a savings account:
Find wasted money
Don't try to carve out savings from a single source. That's a recipe for frustration. Rather, small savings should come from a variety of areas and it all starts with having a budget.
Look at three months income and spending. Look at where you are spending money now and whether that spending was absolutely necessary. Restaurant meals may jump out at you if you eat out a lot.
By eating out less, and perhaps taking your lunch to work instead of going out, those brown bag lunches and home-cooked meals will add up to monthly savings.
Get an insurance quote
The airwaves are full of insurance company commercials claiming just a few minutes of your time can save you money on your car insurance. The insurance industry is highly competitive, so if you haven't shopped around for a lower quote, you should.
Just make sure that when you do, you're comparing apples to apples – comparing the prices of the same coverages you now have. And while you are looking at your insurance, check to see how much your deductible – the amount you pay in a claim – is. If it is less than $1,000 you should raise it to at least that level.
The reason is simple. The higher deductible will lower your premium a bit. Beyond that, it makes no sense to file a claim on a fender-bender repair costing less than $1,000. Filing that claim is almost certain to result in an increase in your premium.
When checking for a car insurance quote, also get a quote for your homeowners policy. Often, when you bundle the two with the same insurance carrier you get a discount.
Eliminate unnecessary services
Are you paying for things you don't use or need? Many of us do and getting rid of those expenses can free up a few dollars each month for your savings account.
These days a prime candidate for elimination is your telephone land line. If you have a cellphone with decent coverage in your home, then you may be able to get rid of the land line.
Keep track of how much you actually use that line in a given week and whether you think you could live without it. That's a savings of $25 to $30 a month.
Look for more ways to save
There are many more ways to save money but these three are a good start. And once you start saving money on insurance, phone bills and lunch, make sure you put that saved money aside on payday, so there won't be a temptation to spend it.
If you have the discipline, keeping your savings in your checking account could even save you more money. Interest on passbook savings accounts is almost non-existent, but keeping the money in your checking account – even though it isn't earning interest – might protect you from costly service or overdraft fees. Just be aware at all times of the line between your disposable income in the account and your savings.
If you feel deficient in the savings department, you are far from alone. According to America Saves only 54% of Americans say they have a savings plan with specific goals. Only 43% of Americans say they have a spending plan that all ows them to save enough money to achieve the goals of their savings plan.Only 66% of Americans have sufficient emergency funds for unexpected expenses like car repairs or a doctor's visit.
---