---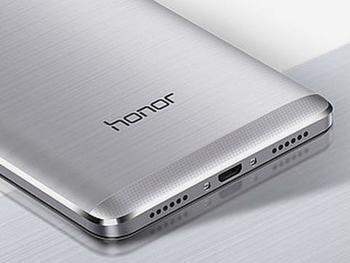 Until recently, most cell phone customers could upgrade their smartphone every two years and pay around $200 or less. The carrier subsidized the price of a $650 phone in return for the customer agreeing to two years of continuous service.
Because smartphone manufacturers were adding faster chips, better cameras, and more "gee whiz" features with each product cycle, it made sense to get the new top of the line phone, especially if the cost was limited to $200.
It's different now. Carriers no longer subsidize phones. You pay the full price upfront or finance it over 18 months to two years. Either way, consumers now pay the full price.
Though it's too early to call it a trend, some industry analysts expect consumers won't upgrade as often under the new system, especially since recent product upgrades have mostly been minor tweaks and haven't included earth shaking technology advancements.
So will consumers keep buying the name brand, top of the line device or will they seek out cheaper alternatives?
Apple's iPhone remains pretty expensive, but Android phones are not only cheaper than iPhones, some are actually $200 or less – what consumers paid for the formerly subsidized phones. Here are three, costing $150 to $200, that deserve a look.
BLU Life One X
Externally, the BLU Life One X has a sleek design, crafted from aircraft aluminum. Inside, the Mediatek 6753 1.3GHz Octa-Core processor hums along with 2G of RAM, providing the speed and seamless experience you expect with an Android phone.
You've got 16GB of internal storage to start with, but it can be expanded up to 64GB with a Micro SD card. It runs on all GSM Networks including AT&T, T-Mobile, Cricket, MetroPCS, Straight Talk, and Pure Talk USA.
The phone features a 5.2 inch LCD display with 1920 x 1080 resolution, for HD viewing. It has a 13 MP camera, augmented by a 5 MP camera in front. It runs Android Lollipop 5.1 and starts at $149.99.
Motorola Moto G
The Motorola Moto G is a sharp-looking phone, powered by a fast Qualcomm Snapdragon 410 processor, quad-core CPU supporting up to 1.4 GHz, and advanced Adreno graphics. With it, you can switch back and forth between apps without slowing down.
It boasts a five-inch HD display, featuring Corning Gorilla Glass, and has IPX7-rated protection from splashes and accidental drops in water.
It comes with a 13 MP camera that includes a color-balancing dual LED flash. The price starts at $179.99.
Honor 5X
The third phone in our low-cost line-up is the Honor 5X, one of the slickest-looking phones at any price, featuring a sleek, metallic finish.
One of the unique features of the 5X is its fingerprint identification. Once set up, it's quick and easy to unlock and can be used to call people in your contacts or launch an app with just the touch of a finger.
The rear camera is 13MP, with the ability to go wide angle, as well as zoom in just inches from the subject. The front camera is 5MP, with an F2.4 aperture, 22 mm wide-angle lens with four elements, large 1.4 micron pixel size, and an 88-degree viewing angle.
It's powered by a Snapdragon big.LITTLE octa-core processor, along with 2GB of RAM. It starts at $199.99.
For more information on the best available phones, providers, and consumer reviews, check out ConsumerAffairs cell phone guide.
---