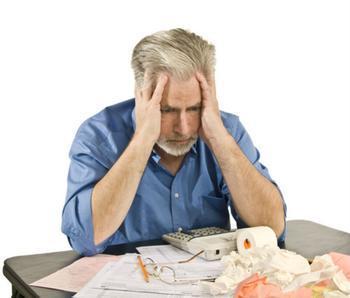 Have you ever made a purchase or financial decision that you later went on to regret? A new report suggests that if you have, then you're certainly not alone.
In a recent Bankrate.com survey, nearly three out of every four consumers admitted that they lived with financial regret. The most common regret was not saving for retirement early enough. That was followed by not saving enough for emergency expenses, taking on too much credit card debt, and taking on too much student loan debt.
"The burden of saving for retirement has shifted in recent years from employers to individuals. As a result, many Americans have either been unable or unwilling to save sufficiently for retirement," says Bankrate.com senior economic analyst Mark Hamrick.
Start saving early
The report shows that Baby Boomers are the most likely consumers to regret not saving for retirement early enough, with the findings showing that regret over this decision increased over time from age 18 to 62. Hamrick says the best way for younger and middle-aged consumers to avoid this kind of financial regret is to start saving early and to take advantage of any available savings incentives.
"As with any savings effort, planning for retirement can be viewed under the banner of paying yourself first. If you are a full-time employee, try to take advantage to the fullest extent possible participation in a 401(k) plan," he said.
"Retirement is all about cash flow. In my mind, it doesn't matter what your income is. It doesn't matter what your portfolio size is. It really all boils down to habits: having a plan, being frugal, making sure that you have a debt reduction plan," adds Bill Losey, owner and president of a retirement solutions business in Greenwich, New York.
Showing improvement
While the report shows that many Americans are living with financial regrets, experts point out that there has been some recent improvement.
Bankrate points out that the Financial Security Index currently sits at 104.0, a reading which indicates improved financial security relative to the previous year. It was the eighth consecutive month of positive readings, with experts noting year-over-year improvement in five categories -- job security, comfort level with savings, comfort level with debt, net worth, and overall financial situation.
The survey also found that women are feeling more comfortable than men when it comes to their savings for the first time in nearly a year. It's a point that may boil down to better saving practices.
"I've never met a person who regretted saving money. Better to decide now in favor of aggressive saving rather than wait too long to begin and be sorry later," said Hamrick.
The full Bankrate report can be viewed here.