---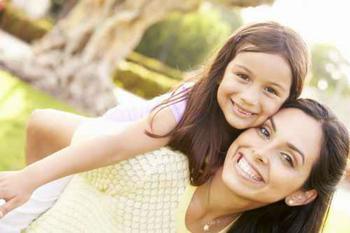 Whether she works outside the home or not, a mother's day is usually -- if not always -- very busy. As the saying goes, "Every mother is a working mother." And while dads may pitch in, women are still spending more time than men on household chores.
Fifty-five percent of working mothers report doing more to manage their children's schedule than fathers. Cleaning and meal preparation is done by mothers twice as much as it's done by dads, and laundry is done four times as much.
For all mom does for the family, why not make her feel like the superhero she is? These gifts are sure to make mom feel special, no matter what type of mom she is.
For beauty lovers
Have a mom in your life who loves getting dolled up? With eSalon, she can get the salon experience without actually having to go to one. This is a service made for women who might feel as if a box of hair color from the drug store just doesn't cut it.
eSalon gives users a hair coloring experience that is suited to the specific needs of their hair. Just answer a few questions about your hair's history, and experts can whip up a custom hair color formulation using their professional-grade products. A few business days later, the expert-blended, custom formulation will arrive on your doorstep.
For flower fans
There's nothing like a bouquet of fresh-cut flowers. If you've got a mom who adores a vase full of beautiful blooms, check out Bouqs. This online flower delivery service calls itself "the world's most genuine floral experience," and focuses on eco-friendly arrangements that get to you fast.
All flowers are picked the very day you order them and are delivered right to mom for as little as $40. Using Bouq's website or mobile app, you can speak with a 'bouqaneer' who can help you select just the right bouquet.
For foodies
With meal prep demanding so much of mom's time, Mother's Day is the perfect opportunity to give her a break. Gobble allows hardworking mothers to skip the meal planning, list making, and grocery shopping in favor of having the meal come to them. 
Gobble is a meal-kit delivery service that focuses on "chef-inspired" meals that can be on the table in just ten minutes, using only one pan. Customers can choose whatever type of cuisine suits their fancy from Gobble's menu of choices. It can be delivered weekly.
---