---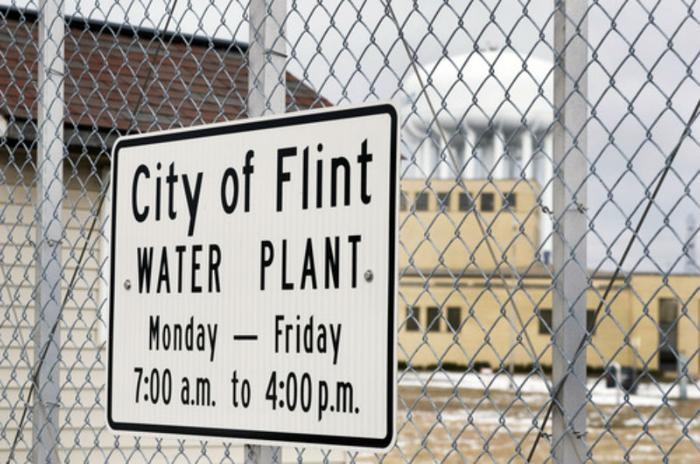 Michigan Attorney General Bill Schuette has filed criminal charges against three bureaucrats in connection with Flint, Michigan's water contamination crisis.
The complaint against the trio of environmental officials includes 13 felony charges and five misdemeanors. The charges are the result of Schuette's investigation into the water crisis, launched last year.
In 2014, the City of Flint switched its water supply to the Flint River. Some Flint residents showed signs of lead poisoning shortly afterward..
Environmental experts called in to investigate determined that the corrosive water from the river interacted with the ancient lead supply pipes, causing lead to leach into the water supply.
No elected officials named
While some of Michigan's elected officials have come under criticism in connection with the debacle, none were named in the first wave of charges. However, Schuette says his investigation is ongoing.
Stephen Busch, Michigan Department of Environmental Quality District 8 Water Supervisor, faces three felony and two misdemeanor charges.
Michael Prysby, Michigan Department of Environmental Quality District 8 Water Engineer, faced four felony counts and two misdemeanor charges.
Michael Glasgow, City of Flint Laboratory and Water Quality Supervisor, was charged with one felony and one misdemeanor.
The charges
Busch and Prysby are accused of misconduct in office, allegedly misleading officials of the U.S. Environmental Protection Agency and failing to provide clean and safe drinking water to the citizens of Genesee County, Mich.
Glasgow is accused of tampering with evidence, allegedly removing, altering, concealing, and destroying a report on the contamination.
Schuette said he wanted to make clear that the justice system in Michigan is not rigged. The charges are meant to send that message.
"So many things went so terribly wrong in Flint," Schuette said in a statement. "I made a decision that I must investigate what went wrong. It is my job as Attorney General to protect the citizens of Michigan. The citizens of Flint deserve that, the citizens of Michigan deserve that."
Schuette said the ongoing investigation is "broad, detailed and comprehensive."
---