---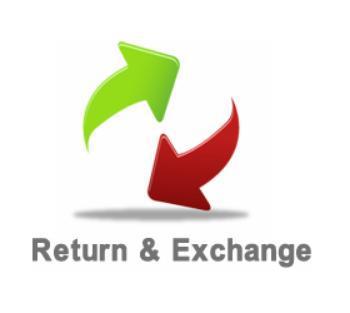 The run-up to Christmas is marked by frantic shopping, the period immediately after by equally frantic returns and exchanges, a process that often doesn't go as smoothly as consumers would like.
This year, shoppers will find shorter return windows at three major chains -- Best Buy, Sears and Toys "R" Us -- although most retailers' return policies are about the same as last year, according to ConsumerWorld.org.
Best Buy cut its regular return period in half from 30 to 15 days for most customers last March, and shortened its holiday return period by nine days (now January 15 instead of January 24). Special orders now are not refundable.
Sears shortened its regular return policy for major appliances and vacuums from 60 to 30 days, and excludes them from its extended holiday return period. On the other hand, Sears extended the return period for mattresses to 60 days. Sears continues to impose a 15% restocking fee for missing parts or if items are used. Exchanged items are not eligible for a subsequent refund, only another exchange.
Toys "R" Us introduced an extended holiday return policy until January 25 for most items, but certain electronics purchased November 1 onwards must be returned by January 9. Previously, electronic items had a 45-day return window, but now that is reduced to only 30.
Few changes elsewhere
According to the National Retail Federation, 28% of stores surveyed change their return policies for the holidays, while 72% keep them the same. These special holiday policies typically extend the normal return period into January or even February. Consumer World found a few high-profile stores, however, have tightened restrictions for goods like electronics and appliances.
Many stores continue to "slice and dice" their return policies, creating complicated rules for different categories of items. Electronic items may be subject to stricter rules than say, clothing. Computers, digital cameras, and opened goods may be subject to limited return rights, restocking fees, shorter return periods, or no refunds at all, in part to discourage buyers from "renting" goods for the weekend and to help thwart return fraud. Online policies may also differ from store rules.
Noteworthy policies, policy changes, or unusual return policies for 2013 include:
Macy's

now imposes a 15% restocking fee on furniture and mattress returns. They continue to affix a return label to some goods so a receipt may not be necessary.

Amazon

now rejects jewelry returned without all documentation (previously it imposed a 15% restocking fee). Restocking fees were reduced from 50% to 20% for late returns.
Unusual policies:
Target.com

will pay for return shipping with their label. REDcard holders get 30 extra return days. Items that are opened/damaged/receipt-less may be denied a refund or exchange.

Express, Bloomingdale's, and Macys.com

require special occasion dresses to be returned with tags in place to deter "wardrobing" – buying then returning after a one-time wearing.

Overstock.com:

37-inch and larger TVs are not returnable, and there is up to a 100% restocking fee for some open, used, or late items.

Sports Authority

stores will not accept returns of goods purchased at their online store.

Office Max

's 30-day return policy excludes refunds on goods that it no longer stocks. Open technology products returned within 14 days are subject to a 15% restocking fee.
"If shoppers follow the rules, they should have many happy returns," said Edgar Dworsky, Founder of Consumer World, an online consumer resource guide. "But, since the rules vary so much from store to store, you really have to read the fine print."
Dworsky notes that return policy law varies state to state. Generally, a store can set up any return policy it wants, whether it is "all sales final," "merchandise credit only" or "all returns in 30 days."
Many states require the policy to be clearly disclosed to the buyer prior to purchase, usually by means of a conspicuous sign. Some states do not consider a disclosure that only appears on the sales receipt to meet this requirement. It is not unreasonable, however, to require customers to provide a sales slip or gift receipt to establish where and when the item was purchased, and at what price. Some stores record IDs in a tracking database to detect excessive returns or to thwart return fraud.
---