---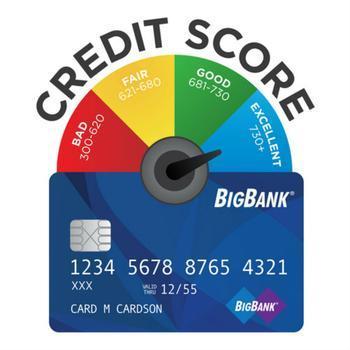 How's your credit score? If it is a number that's considered "excellent," you shouldn't respond to just any random credit card offer.
If you do, you could be leaving money and services on the table. That's because credit card companies have cards for different levels of credit worthiness. They save the best benefits for consumers with excellent credit and, as a rule, have no annual fee.
Excellent credit, by the way, is considered a FICO score of between 750 and 850.
Chase Slate
The Chase Slate has a couple of features that make it an attractive choice. If you are carrying a balance on another card, you can transfer the balance to your Chase Slate card with no transfer fee, as long you do it during the first 60 days the account is open.
On the other hand, if you have an excellent credit score, you might not be carrying a balance, negating one of the card's primary benefits.
Another nice feature is a monthly FICO credit score, given at no charge. While there are several sites now that provide a "free credit score," these scores are not always your FICO score, a proprietary formula that most lenders rely on to make credit decisions.
What you won't get with the Chase Slate are generous cash back rewards, so it might be wise to consider a rewards card instead if you don't need the balance transfer feature.
BankAmericard Cash Rewards
While there are many cash back rewards cards for consumers with excellent credit, the BankAmericard Cash Rewards card is definitely worth a look, especially if you are already a Bank of America customer.
Upon signing up, the card pays a $100 cash bonus after you spend $500 in the first 90 days the account is open. You earn 3% cash back at the gas pump, 2% at the supermarket, and 1% on all other purchases. In all, you can earn up to $1,500 in combined purchases each quarter.
If you are a Bank of America customer, you can get a 10% customer bonus every time you redeem your cash back into your checking or savings account. For Bank of America Preferred Rewards clients, that bonus can be 25% or more.
There are plenty of other good rewards cards. You can check out some of them here and here.
Citi Diamond Preferred
If you would like a lot of extra services with your credit card, then you might consider the Citi Diamond Preferred card. VIP treatment is its main attraction.
Cardmembers are entitled to 24/7 access to personalized concierge service, providing help in booking hotels, flights, and concert tickets.
It also has a fairly lengthy 0% introductory period for balance transfers – 21 months. However, there is a fee for these transfers, ranging from a minimum of $5 to a maximum of 3% of the transferred amount.
---