---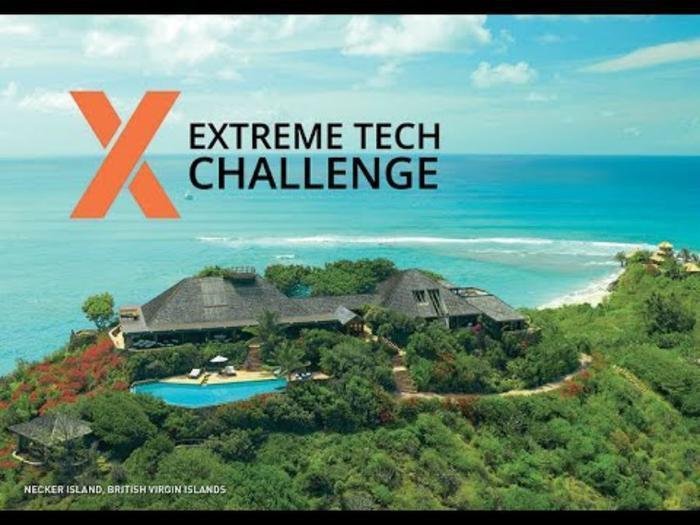 Some of the tech companies attending last week's Consumer Electronics Show (CES) in Las Vegas competed for honors in the Extreme Tech Challenge (XTC), an innovation and entrepreneurial competition sponsored by businessman and entrepreneur Richard Branson.
In fact, 10 finalists were on hand to present their ideas to a panel of judges at CES.
"In the beginning, about 3,000 start-up companies applied and we selected the semi-finalists at CES. The finals will be next month, at Richard Branson's private island," competition partner Karl Mehta, founder and CEO of EdCast, told ConsumerAffairs.
The final three in the competition were elected by a panel of judges that included Gary Shapiro, founding partner of Pacific Investments, and venture capitalist Tim Draper.
Impressive innovators
Mehta says all of the finalists are impressive innovators. One of the 10 companies named as semi-finalists is Kick Farther, which Mehta describes as a fundraising platform.
"It is not like Kickstarter, where you give money but you get nothing," Mehta said. "Here, you actually get shares."
The three that emerged from the pack – winning a February 11 date at Necker Island, are Bloom Technologies, GIROPTIC, and Sphero.
Bloom Technologies has designed wearable powered analytics to better predict and manage pre-term birth. Its technology combines physiological monitoring with data analytics to reassure expecting moms and provide doctors with better information to improve clinical decision making and birth outcomes.
GIROPTIC is in the virtual reality (VR) market, offering a native hardware technology to instantly produce fully immersive photos and videos. After six years of research and development and four generations of products, GIROPTIC says it has developed and patented a unique real-time image fusion process from multiple sensors: the 360 Virtual Sensor Technology.
Sphero makes connected entertainment robots. The company says it takes the best of what kids and adults love about their smart devices and and fuse it with its robots that exist in the real world.
Chance to raise their profiles
These are companies most consumers have never heard of. The point of the competition, Mehta says, is to change that.
"For a semi-finalists, it's huge visibility," Mehta said. "It brings you to the attention of some of today's most active venture capitalists."
And if you're lucky, it just might make you a household name.
---