---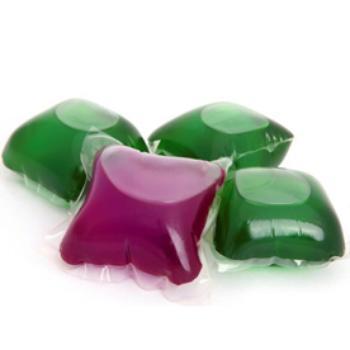 Those little liquid laundry packets or capsules are really convenient. No measuring -- just toss one into the washing machine and the washer does the rest.
But if you have small children around, you have to be careful.
Kids have swallowed the detergent in the packets with some serious consequences including loss of consciousness, throat swelling, and difficulty breathing. Those who get it in their eyes have suffered severe irritation and temporary loss of vision.
In fact, the hazard is serious enough that both the U.S. Consumer Product Safety Commission (CSPC) and the Australian Competition and Consumer Commission (ACCC) are alerting parents to take precautions.
"A product intended to make your clothes clean and bright should not lead to a parent having to call the poison help line because their child is in distress," said CPSC Chairman Inez Tenenbaum. "CPSC has played a leading role in addressing this emerging hazard. We are conducting an investigation, we are educating consumers, and we are urging that changes be made that will reduce incidents and injuries."
"Poison call centers across Australia have received more than 85 calls in the last 18 months relating to exposure to these laundry capsules," said ACCC Deputy Chair Delia Rickard. "The experience in Australia is consistent with an international trend, where most cases have involved a child aged five years or younger."
You can read more about how both agencies are dealing with the problem on the CPSC website.

---