---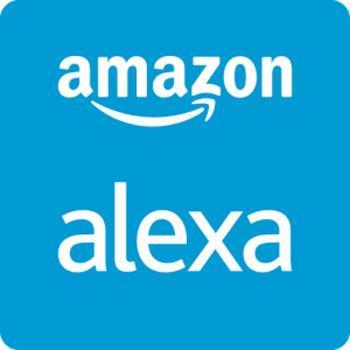 With Black Friday just a week away, retailers are beginning to add to the build-up. After rolling out a number of pre-Black Friday deals, Amazon is introducing bargains that are only available if you order on it's voice interactive technology, Alexa.
Today through Monday, consumers who ask "Alexa, what are your deals?" will get access to an exclusive set of discounts on popular gift items. Consumers may order with voice commands on Amazon Echo, Echo Dot, Amazon Tap, Amazon Fire HD tablet, or Amazon Fire TV.
"This is the first holiday that Prime members will be able to use their voice to shop and we're excited to offer exclusive deals they won't find anywhere else," said Assaf Ronen, Amazon's vice-president for Voice Shopping. "Voice shopping with Alexa takes the hassle out of the holidays, giving customers the ability to order from millions of items simply by saying the word."
New deals each day
Ronen says the voice-only deals will be updated each day during the promotion.
Amazon says the Alexa-only deals will include $80 off a 32-inch Samsung 1080p LED TV; $30 off on a Sphero Star Wars BB-8 App controlled robot; $80 off on Beyerdynamic Limited Edition headphones; and $130 off on a 10-piece All-Clad stainless steel cookware set.
Similar to Apple's Siri, Alexa is the voice service that powers Echo, providing capabilities that allow users to interact with devices in a more intuitive way using voice commands.
While consumers no doubt will take part in Black Friday sales in great numbers this year, the numbers may continue to diminish as more sales move online and retailers spread their bargains over a wider timeframe.
Black Friday shopping tips
Whenever consumers do their shopping, Ash Exantus, Financial Empowerment Coach at BankMobile, suggests shoppers make a list and holiday budget to avoid overspending. He also suggests leaving your plastic at home and using cash instead. He says that will ensure you stick to your budget and avoid getting caught up in Black Friday's emotional appeal.
"Shopping, especially on Black Friday, is psychological warfare," Exantus said in an email to ConsumerAffairs. "You are literally in a battle between you and your pockets vs. retailers and marketers."
It's called Black Friday for a reason, Exantus says. It's the day when retailers get into the black for the year, often at consumers' expense.
---