---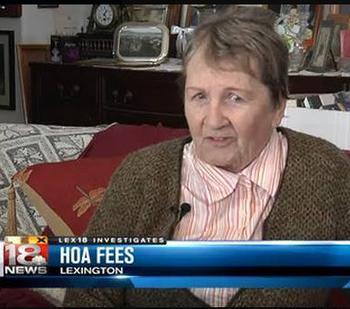 We don't hide the fact that we take a generally dim view of homeowners' associations (HOAs); indeed, we've gone so far as to call them "government without the checks and balances."
And anytime we find ourselves thinking "Hmm, maybe we could consider buying into an HOA community after all," we simply do an online search for any of the past week's news stories containing the acronym "HOA" or phrase "homeowner's association," and always find fresh examples of why we're never buying any house requiring membership in a homeowners' association.
Topping the list of this week's horror stories is the case of 75-year-old Ingrid Boak, whose mortgage-free, paid-for home in the Masterson Station Neighborhood Association of Lexington, Kentucky, was confiscated and sold over less than $250 in unpaid HOA fees -- $48 per year for six years, according to WLEX-TV. Apparently Boak, a German immigrant, did not realize when she bought her house that participation in the HOA was mandatory for all homeowners – she ignored the letters the HOA mailed her, thinking they were merely offers to join a social club.
Boak is still living in her old home—except now, she pays rent to the people who bought it out from under her when the HOA sold it at auction.
Trees were too short
Meanwhile, in Merrit Island, Fla., homeowner Patrick Fitzgerald planted two magnolia saplings in this front yard, and his HOA fined him $5,000 (at $100 per day) because the trees were "too short."
The association board countered that trees in the HOA are supposed to be a minimum of 8 feet tall; if left alone the magnolia saplings should eventually reach if not surpass that, but apparently the HOA doesn't feel like waiting.
In California this week, a couple living in Blackhawk filed a federal lawsuit against their HOA. Seth and Carolynn Neri charge that their HOA discriminates against their three children by passing rules forbidding any outdoor play. The lawsuit alleges that the HOA threatened to put a lien on the Neri's home if their children didn't stop playing outside.
In Charlotte, North Carolina, 66-year-old condo owner James Johnson has spent two years trying to convince his HOA board to make repairs to his home's foundation — repairs which he contends the board is contractually obligated to make. Members of the Quail Run HOA board confirmed to WCNC news that the HOA is supposed to make the repairs, but has delayed doing so for two years and counting because Johnson is a "troublemaker."
As the WCNC news writer noted, with what we suspect is considerable understatement: "NBC Charlotte asked where HOA rules say being a 'troublemaker' means repairs taking years, but didn't get an answer at the time of this writing."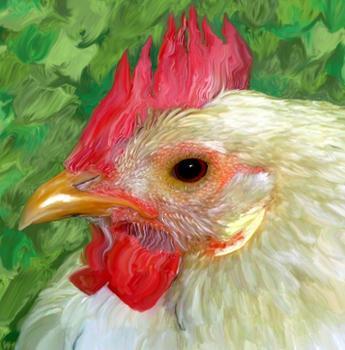 In the Stapleton neighborhood of Denver, Colo., an HOA is seeking to ban "small farm animals" such as rabbits and chickens, despite a city sustainable-living ordinance allowing them in non-obtrusive numbers. Homeowner Caroline Batorowicz-Vierow keeps two chickens and a rabbit in her garage, and uses their pellets to fertilize her garden; the HOA board wants her to lose the animals, though board members would not comment on the situation to local news.
Batorowicz-Vierow's predicament touches upon another problem with joining an HOA: even if you like and agree with all of its rules now, one change in the board membership can make all those rules reverse.
Finally, out of Marietta, Georgia, comes an HOA story with a more-or-less happy ending for individual HOA homeowners:  former HOA treasurer Jim Goshay has been charged with a felony after allegedly embezzling $43,000 from the HOA fund. Goshay paid the money back once he discovered the cops were investigating him, and was dismayed to discover that he's being prosecuted anyway. But at least the HOA got its money back, so the homeowners won't have to pay increased HOA dues to make up the difference.
Remember: we culled these stories after searching just the past week's worth of news. We're sure we'll find a fresh new collection of bad-HOA stories if we search again in seven days.
---