---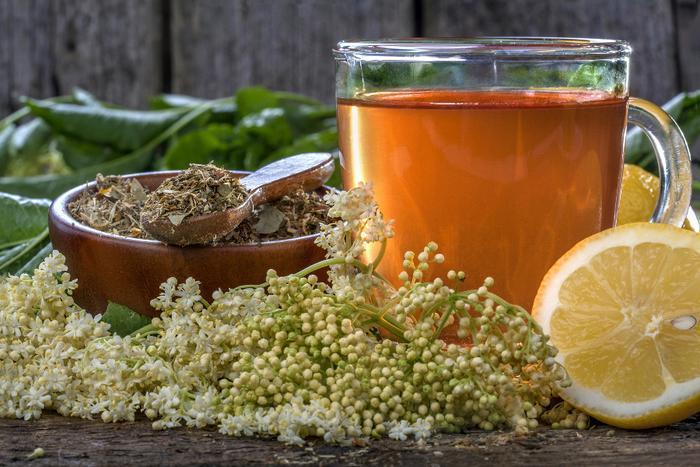 Coffee has gotten a boost from all sorts of flavors of late. This month of course it's pumpkin! But tea can also be spiced up and you can do it right in your own garden. You can add ingredients to store-bought tea or you can grow your own.
The great thing about tea gardens is they come in all shapes and sizes and they don't even have to be in the ground. You can plant right inside the house or start a tea garden outside if weather permits. Inside can work just fine. Just buy a plastic indoor sun garden at Lowe's or Home Depot -- all you really need is dirt, water and some seeds.
If you are planting inside keep the plants in an area that gets at least six hours of sunlight each day, rotate them often and monitor how much moisture is needed. Your seed packet is the best guide.
For starters
If this is your first try at reading the tea leaves, some of the easier to grow plants are mint, lavender or chamomile.
Herbs create a deep earthy flavor. Some other home-grown teas are bergamot, lemon balm, lemon verbena, lemongrass, mint, rosemary, sage,and stevia to sweeten the kettle . Be careful with the stevia because if you add too much the taste can go from sweet to bitter. You can also use savory, thyme and edible daylilies to get that sweet flavor.
There is no better place than Boston to study the history of tea. After the Boston Tea Party in 1773 they used Bergamot as a tea substitute in the colonies.
Bergamot, also known as bee balm, has a scent very similar to Italian bergamot orange. You can steep it for about 10 minutes alone or you can use it fresh, even dry if you wish and add it to a little black tea.
When herb plants are in bud, you will get the best scent from them so that's a good time to harvest, although you can certainly take cuttings here and there during the growing season. When it comes to tea, you can use the stems, leaves and petals in your brew.
As in anything you are only limited by your imagination when making homemade tea. Herbs have so many healthful properties to them. Nothing is better than a nice crisp fall day with a cup of warm, fresh-brewed tea right from the garden.
---