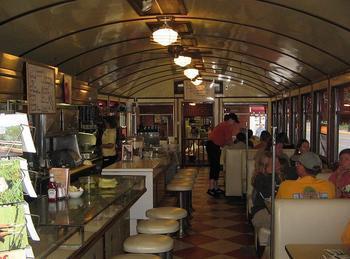 Have you ever thought about opening your own restaurant? If you have, you may want to take a look at these statistics:
According to figures released by Cornell University and the National Restaurant Association, 60% of restaurants fail within the first three years of operation, and that number jumps to 75% after the five-year mark.
Fortunately for many people who are thinking about opening a restaurant, the failure rate isn't 90% as some may have been told. But the chances of a new restaurant succeeding are still pretty low.
According to David Kincheloe, president of National Restaurant Consultants, loving to cook isn't enough reason to believe you'll open a successful restaurant. It's all about having the proper game plan.
"You better validate your concept and business plan," he said in an interview with ConsumerAffairs. "You don't want to go into something to lose money. It's the quickest way to blow your life savings. If you have a great concept and you can put in the right location, and you can get the financing and have the wherewithal to do it, it's a good time."
Good time?
And what about the current state of the economy? Although there have been recent signs of improvement, is right now the best time to open a restaurant?
"If you can negotiate great real estate and you can negotiate corporate purchases, and all these things you got coming out of a lower dollar volume [it might be okay]. And restaurant sales were up last month," Kincheloe said.
Frank Diaz, a restaurant consultant for the company Diaz-Schloss Communications in New Jersey, told Forbes that a person's love for food often leads that person to make the wrong decision about opening a restaurant.
"What many people have is an urge, a fantasy, to be around food but not a great understanding of what it takes to run a restaurant," said Diaz. "What they really want is a familiar place to go every night where they can impress their friends."
Friends & partners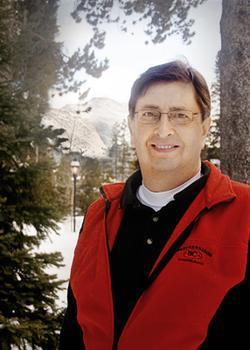 But what if you don't want to impress your friends; you'd rather be partners with one of them and open up a place and split the profits? How should you go about handling that?
"What to do with a friend or family member, anybody like that, be sure to lay down all the appropriate documents to begin with. Partnership agreements, buy-sell agreements, the whole nine yards," said Kincheloe.
Furthermore, Kincheloe explains that it's easy to get swept up in the family excitement of opening a business, especially with a friend or family member, so it's important to handle the important things on the front end of opening your eatery.
"You can get caught up in the euphoria in the situation of starting up a business and it's all well and good until things go south. And you need to have all that stuff done upfront," Kincheloe warned.
Ernie Paquette, who was the co-owner of Restaurant Zola, in Nashville Tenn., says loving to cook or loving food is just one of the things you'll need to open a restaurant. You definitely need to possess several other skillls too.
"Probably the most important skills you can have before you own a restaurant is good people skills," he said in one of his many informational videos on opening restaurants. "You've got to be able to deal with your employees, the customers, your purveyors, your local government, your neighbors, so it's really good to have excellent people skills."
A head for numbers
Paquette says you'll need a real head for numbers too.
"Because everything from costing out your menus, your wine list, your beer list, you have to be very involved in the day to day accounting," he says. "You've got to create sets of checks and balances, so that you're looking at your bartender's numbers daily."
"Or if you've got a manager who's running things for you, the manager checks them, you check them, then you get a bookkeeper to check your numbers and you then an accountant to check the bookkeeper's numbers." 
But before you even do those things, you'll have to decide where you want to open a restaurant, as the proper location can make all the difference between your place succeeding and failing.
"What do they say, location, location, location?" said Kincheloe. "You want a great spot. You don't want to put an Italian restaurant in China Town, stuff like that. You need to make sure that you analyze the location--that it's got good visibility and easy to find. You need to actually hire professional help to make sure you're in the right spot. A lot of restaurants have a great concept in a bad location and they fail."
But how does one find good professional help? With so many restaurant consultants out there, how do you know the difference between the good and the bad ones?
"You need to find someone who has a lot of years of experience," says Kincheloe.
"There are a lot of consultants out there that just leave a job at Applebee's or one of the big chains and all of a sudden they're these great consultants, and they never really worked as an independent. They never really worked to make payroll per se, because they've always worked for these big chains."
"So learning to run a one-year-old business is a lot different. You want to find a consultant who kind of has a mix of people who can do those things."
Not working out
And if your eatery isn't working out, how long should you stick with it? Kincheloe says that most new restaurant owners will have to commit to a space for at least three years' time.
"Usually a person who just started a restaurant like that has signed a three-  to five-year lease with a personal guarantee, if they've never had a restaurant before," he says.
"So when you've got that lease hanging out there with a personal guarantee, even if you're buried, make sure you have the wherewithal to pay that off or sublet it to somebody else."
"So if you start off correctly with a good business plan, the first year will be rough, within 18 months you could start turning the corner."