---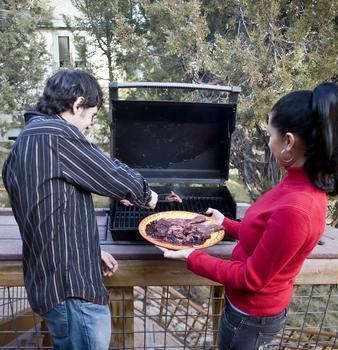 Even though the economy has shown signs of recovery and reports of summer travel have ticked higher, there are still indications the economy may prevent a number of people from taking a summer vacation.
A Harris Poll finds that just 43% of consumers say the economy has no impact on their travel plans. However, 36% admit they will be less likely to travel this year because of economic conditions.
For those who feel they can't afford to hit the road this summer, a vacation at home, or "staycation," may be their only alternative. So what do you do for a week when you don't have to get up and go to work every day?
Having something to do every day will keep the entire family engaged and make it feel more like a vacation. The key is planning.
Your options, of course, are going to depend in large part on where you live and what resources are close at hand. If you live within driving distance of a lake or beach, then a day on the water is a good option. If you live in or near a city, cultural opportunities abound.
Here are a few ideas.
Back to nature
Nearly everyone lives near a state or county park. Chances are you have driven past it on numerous occasions without giving it much thought. See what resources it offers and take advantage of them.
Spend a day hiking, picnicking or even camping overnight. If the park offers horseback riding, it might be a good opportunity to introduce your children to the pleasures of riding.
A little culture
If you live in a city, spend a day visiting a museum. Even if you live in a rural area, chances are there is a city within driving distance. If you have children and the city has some type of children's museum, so much the better.
For the grown-ups, take the opportunity to attend a play. There are probably community theater groups not far from where you live.
A change of scenery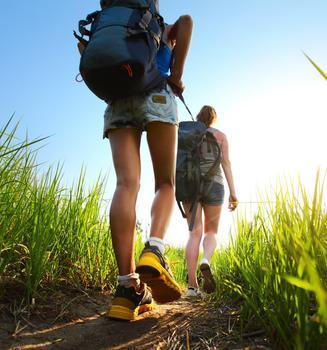 Maybe you can't afford to spend a week away from home but what about one night? Find a nice motel nearby that offers amenities like a swimming pool, fitness center and spa. Treat the family to a night away from home.
Epicurean tour
Splurge on dinner out all week, going to a different restaurant each night. Yes, it can get a little expensive but if that's the only thing you are doing all week, it might fit in your budget. Let each family member choose a restaurant.
If a week of restaurant meals isn't in the budget, do take-out or eat at home, letting each family member choose a meal and take the lead in its preparation.
Wet and wild
Create a backyard water park to keep kids cool on a hot day. Buy a couple of elaborate lawn sprinkler that throw up wild water patterns that kids can run through. Go to a home center and purchase a long sheet of heavy plastic that you can wet down and create your own "slip-and-slide."
Movie night
Make every night movie night. Take the family to see the latest blockbuster at a local theater. The rest of the nights make it movie night at home. Let every family member choose a film for the whole family and pop plenty of pop corn.
Vacations can be pretty expensive for a family on a tight budget. A staycation doesn't have to be and, in some cases, might be just as fun.
---