---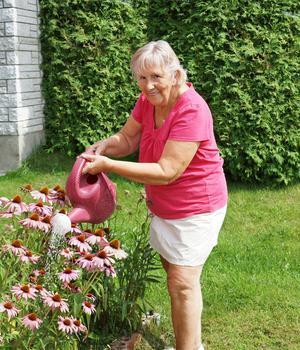 America is getting older. The youngest Baby Boomers turn 50 next year, the oldest celebrate their 68th birthdays. Many are already contemplating how they will age – and where.
Not surprisingly, many current and future seniors would like to remain in their homes rather than move into an assisted living facility or nursing home. The concept, known as "aging in place," aims to keep seniors in their homes and involved in their communities as they get older.
To do so, however, they must overcome some significant challenges. Transportation, physical mobility, and in-home safety can present major problems that force seniors into assisted living facilities before they would like.
A 2012 survey by the National Council on Aging found about 90% of respondents said they prefer to remain in their homes as they get older. Of this group, 85% are confident in their ability to do so without making any significant modifications to their home.
Economic realities
Seniors planning to stay in their homes cite not wanting to move out of a home they like and a desire to stay close to friends and family as the top motivators behind their choice. But current economic realities are also a factor: nearly a quarter of respondents who plan to stay in their current home do not believe they can sell it in today's market, and 26% say they cannot afford the cost of moving their belongings.
To assist seniors and their families in reaching their "aging in place" goals new businesses are springing up to provide a variety of in-home services – everything from delivering meals to in-home health services. Though there are a few national firms, the majority are local or regional in nature.
What to look for
What do you look for when selecting a company to provide home care services? Experts at the Mayo Clinic say it starts with qualifications. The company should be licensed, if your state has that requirement. At the very least, the company or agency should be certified by Medicare to meet federal requirements for health and safety.
Be sure to ask about exmployee screening. How are employees selected and what references can they provide? This is especially important if you are considering a home health aide.
You should also try to gauge the quality of care the agency provides. One way to do that is to ask about training. How, for example, are caregivers supervised and evaluated?
Other tips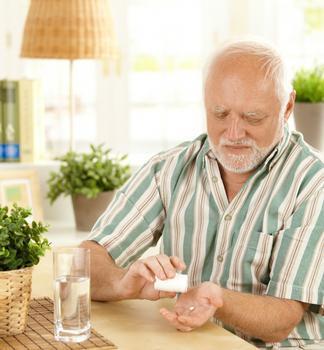 Here are some other things to consider:
Included services: Not all companies and agencies provide the same services. Understand what your needs are and make sure they match with the agency's capabilities. When interviewing prospects tell them the specific type of senior home care you are interested in and ask if they can accommodate your requests.

Hours of service: Do you need around the clock help? If so, make sure the company you are considering can provide it. Will it be provided by a single aide or in shifts?

In case of emergency: What happens if there is an accident or emergency? Discuss emergency procedures with any agency you are considering.

Care plan: An agency that seeks input from the family and the senior to be cared for, then designs a plan around it, will likely have the most flexible care plan. The plan should spell out what services are to be provided.

Payment: Discuss payment upfront so there are no surprises. Many home care agencies and companies provide services covered by Medicare, Medicaid and other benefit programs.
Staying healthy helps
For their part, aging Baby Boomers can make it easier to age in place by maintaining and improving their health, so that they can remain independent longer. The National Council on Aging survey suggests many of today's seniors are optimistic about what the future holds for their health – maybe a little too optimistic.
In the survey a large majority of seniors gave themselves high marks when it comes to maintaining their health: 92% said they manage stress very well or somewhat well, and 84% said they are confident that they will be able to do what is needed to maintain their health over the next five to 10 years.
But the percentage of respondents who exercise or engage in regular physical activity to maintain their health is considerably lower, the survey revealed.
Just over half of the surveyed seniors said they exercise or are physically active at least four days per week, while another quarter indicated they are active one to three days per week. About one in 10 respondents reported that their exercise or physical activity is limited to just a few days each month, and 11% are never physically active.
---