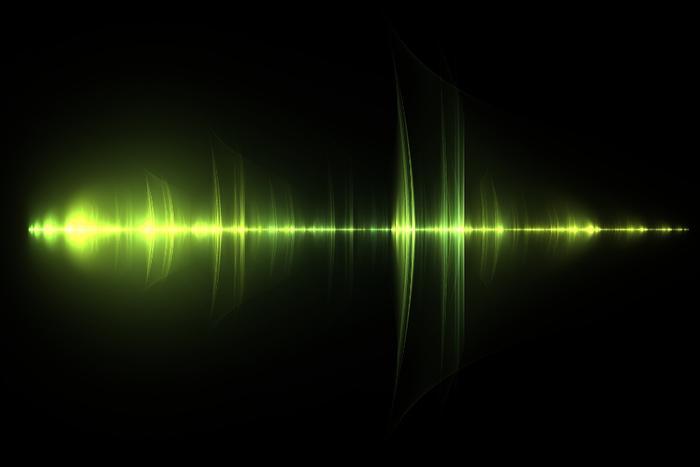 Now let's see if we have this straight. Elderly investors were allegedly conned into investing in a company that said it had invented a device that generated a green laser line on football fields, making it easier for officials to determine first downs.
The time saved could be used to cram in more commercials in game broadcasts, thereby generating more money for television networks and the NFL, virtually guaranteeing the green line device would sell out in no time.
The company in question, Thought Development Inc. (TDI), of Miami Beach, raised about $2.4 million from more than 200 investors who were targeted by fast-talking salesmen, a federal indictment charges. 
Among other factors not disclosed by the salesmen was that using a laser powerful enough to do what TDI claimed would run the risk of blinding the players on the field.
Eight defendants
A U.S. grand jury has indicted eight individuals alleged to have participated in the scheme. Four other defendants have already pleaded guilty and been sentenced.
The same group is accused of fraudulently selling stock in something called Virgin Gaming, which supposedly provided a fee-based service that facilitated online tournaments, fantasy sports leagues and competitive online gaming. 
The Virgin Gaming scheme took one of two forms.  In some instances, sales agents told investors they would be investing in a company that had obtained the right to purchase shares of Virgin Gaming stock.  In that case, the allegedly raked in about $325,000 for non-existent stock.
"Securities fraud schemes that target members of our community jeopardize our personal investments and security," said U.S. Attorney Wifredo A. Ferrer.  "Our office, in collaboration with the FBI, strives to prevent the victimization of our elderly residents.  By combatting these invasive fraud schemes, we help to protect potential victims from losing their hard-earned money to telemarketing thieves."
David Anthony Eratostene, 53, of Miramar, Florida, Christopher J. Borgo, 41, of Boca Raton, Florida, Alan D. Messina, 54, of Sunrise, Florida, Michael T. Angeletti, 33, of Sunrise, Florida, Michael J. Calash 34, of Boca Raton, Florida, Stephen R. Reynolds, 38, of Pompano Beach, Florida, Gary X. Schultz, 55, of Miramar, Florida, Chazon Stein, 36, North Miami Beach, Florida, were charged with conspiracy to commit mail and wire fraud.