---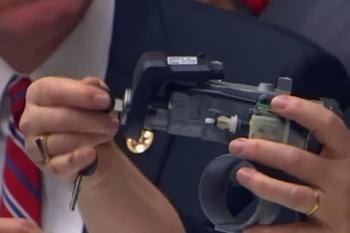 Steven got a recall notice for his Ram truck, warning that the electrical connectors on the diesel fuel heater could malfunction, possibly causing a fire. So he did what safety regulators are always telling consumers to do: he called his dealer, Benoy Motors in Woodstock, Illinois.
But Benoy said there were no parts available, Steven told us. When would they be available? "I have no idea," the service manager said.
This is a complaint we hear constantly and one that the National Highway Traffic Safety Administration (NHTSA) has lately professed concern about. NHTSA plans to grill FCA US LLC – alias Chrysler – today about how well it has handled several recent recalls but the problem goes much further than any single manufacturer.
Besides GM's alleged food-dragging in recognizing and dealing with its notorious ignition-switch problems, Takata's shrapnel-shooting airbags and FCA's allegedly fire-prone Jeep Cherokees, there are plenty of other recall-related outrages large and small.
In Steven's case, he pressed the service manager at Benoy, asking when the parts for the recall had been ordered. "Chrysler just sends the parts… we do not order them," the service manager said.
Well, asked Steven, if my truck catches fire while I'm waiting for parts, who's going to pay me for a new truck? The answer was, "That's a good question."
Tire run-around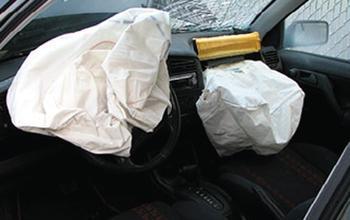 Then there's Gustavo, who works at a senior living facility in Memphis. The facility has a small bus that it uses to take seniors to events around town, to doctor's appointments and so forth. Safety is a primary consideration and Gustavo takes it seriously, so when he got a recall notice for the Michelin tires on the bus, he was concerned and called the Ford dealer who had sold the truck.
The Ford dealer said he knew nothing about it. Gustavo contacted Michelin, which told him to contact the Ford dealer. Gustavo then wrote to us and we directed him to the page on NHTSA's site that confirmed his tires had in fact been recalled. We then directed him to Michelin's consumer affairs number.
And how did that work out?
"I contacted Michelin's consumer affairs and the recorded message said that any location that sold these tires would take care of it so I contacted Sam's club and they referred me back to Michelin," Gustavo reported.
Same or similar
Consumers frequently see recalls for cars that are similar but not identical to theirs and wonder if the recall applies to theirs. The easy way to find out is to check NHTSA's VIN look-up or the vastly superior recall check on the Carfax site. 
Of course, just because a car hasn't been recalled and isn't on the list doesn't mean it shouldn't be. We heard recently from Hung-I who said: "I read your article about Acura is recalling 2014-15 MDX vehicle equipped with the Collision Mitigation Braking System (CMBS) in the U.S. … I own a 2012 Acura MDX equipped with CMBS system and I also experienced with the same problem, which often mistakenly assuming a metallic bridge is an object in front of car and engage brakes."
Hung-I wanted to know what to do. Since he apparently doesn't live in the United States, we don't know the answer. But even for consumers who do live in the U.S. and who are in the same fix, the only obvious answer is that they should go the NHTSA site and file a complaint. If enough people with that particular model do the same, NHTSA may eventually notice, conduct a preliminary evaluation, then an investigation and possibly even order a recall at some point in the future.
But as NHTSA itself recently admitted, it has only a skeleton staff – sometimes just one person – reading incoming complaints as they pour into NHTSA's database, which is organized in a rigid manner that makes it very difficult to spot similar occurrences in different vehicles.
One systems engineer who looked at the NHTSA site said the agency would be better off scrapping the whole thing and simply putting complaints into Google, where they could at least find similar occurrences through a keyword search.
Official notice "doesn't apply"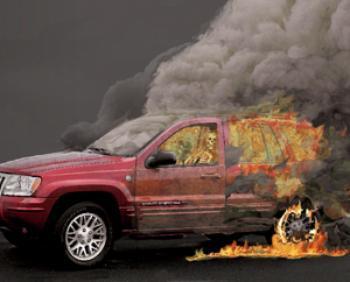 Of course, if a consumer receives an official notification from the manufacturer, that should remove all doubt about whether the car has in fact been recalled. So when Jesse of Terrell, Texas, got a recall notice for ignition repair on her 2005 Malibu, she called the dealer right away.
"I was told this did not apply to my car," she said. "Should I be concerned? Why did I get a notice if it wasn't necessary?"
There's no easy answer to any of these questions. But a good start might be for NHTSA or an outside auditor to take a top-to-bottom look at its system and figure out if it actually accomplishes much of anything, other than frustrating consumers and annoying dealership service managers who seem to have better things to do.
In 2013, it was estimated that only 70% of recalls are ever completed and the unspoken assumption was that consumers aren't paying attention and aren't taking their cars in for repairs. The emails and complaints we receive, like those cited in this story, indicate that consumers may not be the weak link in the chain and that manufacturers, dealers and NHTSA itself may bear a big part of the blame for the sorry recall completion record. 
Most businesses these days regularly follow up with customers to see how happy they are with a recent transaction. NHTSA might want to try this. It might even want to contact owners of recalled vehicles and see how well -- or if -- the recall-mandated repairs were ever carried out. That would provide an interesting statistic.
---