---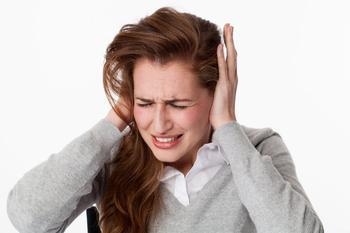 Auto-play videos can be pretty annoying. You're trying to read an article when suddenly, somewhere on the page, a video starts to play.
Even if you aren't looking at the video, the sound can be distracting. Now, Google developers may have come up with a way to end the nuisance once and for all.
Developer Francois Beaufort has posted the news that the Chrome team is engaged in an experiment of sorts, creating a setting that will allow users to turn a website's sound off and on within the browser. When you visit that particular site in the future, the video may automatically roll, but you won't hear it.
"This will give you more control about which website is allowed to throw sound at you automatically," he writes.
True, you can already mute the sound on your video player, but that requires you to turn the sound back on when there is something you want to hear. The Chrome feature would disable the sound only on individual sites.
An ongoing battle
This has been an ongoing battle between consumers and some web publishers. When browsers started adding tools to allow consumers to turn off Flash videos from autoplaying, PC World reports they simply switched to a new platform, HTML5, requiring browsers to play "whack a mole," coming up with new tools to defeat autoplay in the new format.
But in an note of irony, the PC World web page containing this interesting information about autoplay videos, alas, has an autoplay video.
So why do publishers do it? Tech site TheNextWeb.com says it's all about money. Websites think they have a better chance of capturing your attention for a sponsor if they make you watch a video, instead of letting you decide if you want to watch -- or hear it.
Thanks
Keep an eye on your inbox, the lastest consumer news is on it's way!
Unsubscribe easily whenever you want
---